England news
Baines: I wasn't homesick
Everton defender keen to put World Cup 2010 woe behind him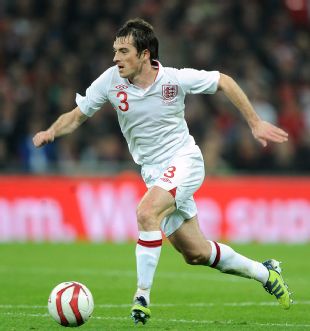 Everton defender Leighton Baines is hopeful his selection for Euro 2012 will put an end to the homesickness talk that has dogged him since the 2010 World Cup.
Baines did not travel to South Africa for the 2012 World Cup, with it widely claimed he missed out due to concerns about being away from his family for an extended period of time.
That talk was nipped in the bud as Baines spent three weeks in Australia on a pre-season tour and he has been handed a chance to silence the snipers by new England boss Roy Hodgson.
"Hopefully this puts all that nonsense to bed and we can move on from that,'' he said. "Because there was stuff that was said around that time that was really taken out of context. It will be nice to put that to bed.
"It's one of those things that gets hyped up around tournament time when people are looking for news. People who are gullible enough to believe everything they read, that's up to them.

"That summer I spent three weeks with Everton in Australia. I'd have much rather have spent those three or four weeks at a World Cup. It wasn't to be. But, as I say, if [homesickness] was ever an issue, I wouldn't have been away with the club that long.''