Euro 2012 Final
Key Battles for the Euro 2012 final
Jon Carter on some of the key battles across the pitch in the Euro 2012 final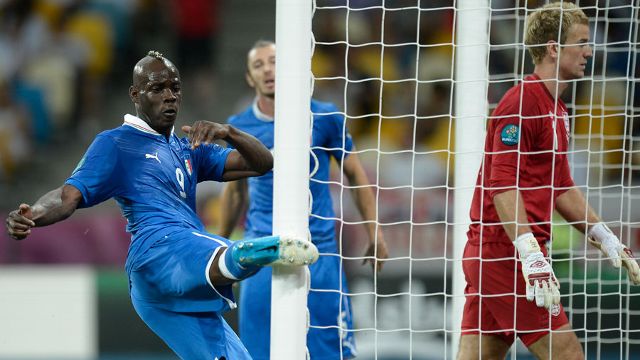 The Euro 2012 final between Spain and Italy offers up some intriguing battles across the pitch. Here are some that could decide the game outside of the vital clash between Xavi against Andrea Pirlo in midfield, which has been covered in the match preview.
Iker Casillas v Gianluigi Buffon: Two more experienced goalkeepers in world football you will not find. Casillas was brought through the ranks at Real Madrid and made his first-team debut at 16; Buffon made it as a 17-year-old at Parma before becoming the world's most expensive goalkeeper (£32.6 million) when moving to Juventus. They have not looked back since. The younger Casillas is seen as the best in the world but has always looked up to the Italian and said this week: "For goalkeepers that are a little younger than him he has been a reference. He has driven us and we wanted to be like him." If the Azzurri win then Buffon will equal the titles won by Casillas – a World Cup and the European Championship – but whatever happens it is clear that these two are head and shoulders above the rest in their position.
Sergio Ramos v Antonio Cassano: In some ways this is the battle of two reformed characters who were tipped for the top early in their careers. At 19, Cassano joined Roma for €30 million while Ramos joined Real at the same age for a similar figure. Of course Ramos cannot come close to emulating Cassano's croissant-loving, bed-hopping, tantrum throwing early days, but he had his own disciplinary problems on the field at Sevilla before making the step up and has had to prove that he has put his past behind him. Now one of the best defenders in the world, Ramos has been moved into the middle for his country and finds himself up against an attacking genius on his day. Cassano's problems have been well documented and the fact that he suffered an ischemic stroke, which required surgery to repair a hole in his heart, just ten months ago makes his impact at Euro 2012 all the more impressive.
Sergio Busquets v Daniele De Rossi: The midfield destroyers do much more than just win the ball and provide an attacking platform for their team-mates to build on. While Xavi and Andrea Pirlo have attack in their minds, Busquets and De Rossi make sure that a clean sheet is the priority before anything else. Their positional sense and versatility in being able to slot in at the back in a crisis is key to keeping a rigid spine, and it is the simple passes, especially in Busquets' case, that keeps the midfield motor running. With Spain looking to dominate possession, De Rossi will have his hands full trying to disrupt the flow of tiki-taka and counter-attacking when he can, while Busquets will need to keep a close eye on the Italian diamond and will need to follow Pirlo closely to make sure he is not given too much space. The winner of this battle may well be the man who can keep running the longest.
David Silva v Federico Balzaretti: Silva's brilliant Manchester City form has not been seen as much as Spain would have wanted at Euro 2012. Capable of threading the needle with his passes and opening up the defence, he has struggled a little in the wide areas and has not been able to influence the game when he drifts inside. On the left he has found himself unable to penetrate and will certainly have a tough time against one of the tournament's top performers in Balzaretti. Able to play on either flank, Palermo defender Balzaretti has impressed at both ends of the pitch and was especially good in stopping the attacks of Germany in the semi-finals. One feels he will have to repeat that form against the current champions.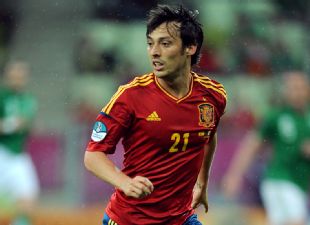 Cesc Fabregas v Giorgio Chiellini: With Spain's 4-6-0 formation, it isn't certain that Fabregas will start, but it seems to be Del Bosque's best option. Neither Fernando Torres or Alvaro Negredo have impressed when given the chance to operate as the lone striker and Fabregas' 'false nine' gives the side a better balance even if it does not stretch the opposition defence behind the line too much. His late runs and link-up play will test Italy's centre-backs in a different way to other teams and Chiellini's leadership and positional sense will play a huge role in snuffing out any danger. Late in the game, should Spain need to chase the game, he will likely have to haul his tired legs against faster opponents but the man who embodies the warrior spirit more than any other will be central to their hopes.
Mario Balotelli v himself: "There are two Marios. There is the one who turns up sometimes in training when it is a bit cold and he is not too interested. The other one is when he really wants it and he is a special talent," Manchester City team-mate James Milner said ahead of the England game. Balotelli quipped back: "What I will say about Milner is that if he knows two Mario Balotellis then he is very lucky." What is clear is that Italy's unpredictable, precocious young talent has the ability to change the Euro 2012 final for better or worse. If he can keep his focus then he could hand Italy the title; lose his cool and he could lose them the game. It will be fun finding out which Mario turns up.