Focus on England
Familiar failings cost England
John Brewin says England cannot expect to move forwards until the underlying problems over a lack of technique are properly addressed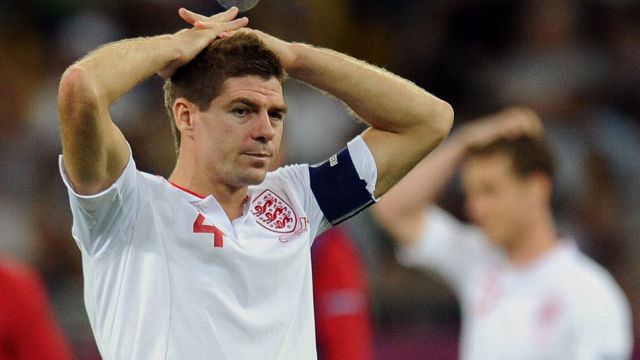 The caller on line one had it right. "The pundits keep saying we're not as good technically," he told the BBC. "Surely that means we're just not as good at football?"
It was the type of cynical realism the English pride themselves on. It followed on from Chris Waddle's biennial rant about how England can never win a tournament if their players display such a lack of technique.
Waddle should know. His gangly gait disguised a technique that made him one of the continent's best players once he joined Olympique Marseille in 1989. While hailed as a king in France, he was rejected by England manager Graham Taylor, who is now, funnily enough, one of his punditry colleagues in the BBC Radio team. By that point in his career, Waddle had gone from playing on the wing to undertaking a free role of the type that Taylor did not countenance.
Freedom is a quality that England's football team have rarely played with. Energy and brio are always fallen back on. And they are exhaustible qualities when compared to the class that never deserts the very best players. When the stakes become high, the English ability to play calmly and incisively always lessens. It is almost impossible to imagine an Englishman taking a shootout spot-kick in the manner of Andrea Pirlo.
"I always say that the only excuse for not hitting a penalty hard is if you score," Taylor said as England prepared for penalties in Kiev. It is unfair to place Taylor as some kind of luddite bogeyman against development, since he is a decent man who achieved much in his club career, but his attitude is of the type that has held back the English national team right back to the time when Walter Winterbottom coached an XI chosen for him by a group of selectors.
Roy Hodgson, despite his cosmopolitan curriculum vitae, is a graduate of such thinking. That England were being bossed by an Englishman was much celebrated, and Hodgson won many friends with his avuncular demeanour and his winning of the respect of a group of players who never shared the same warmth for Fabio Capello. However, reaching the quarter-final served as both a minimum and maximum level of achievement.
A failure to get beyond the group stage would still have been a disaster, even allowing for Hodgson's tardy arrival on the scene. Getting beyond Italy, or indeed Spain as might have happened if Group D had not been won, was always going to be too much. None of France, Sweden or Ukraine had been dominated. History dictated that a step up in class would be the end. Outside of home soil, England have only ever beaten one former champion of either Europe or the world in normal time on one occasion, and that was Denmark in 2002, as opposed to 1992.
Such moments of aftermath are usually a time to call for root-and-branch reforms. We do so after every exit exhibits those signs of failing technique and, in the case of penalties, faulty psychology. However, the long-awaited building of St George's Park National Football Centre may be the answer to the question. In 1999, the FA closed down its Centre of Excellence at Lilleshall in Shropshire. From 1984 to its abandonment, Lilleshall turned out a conveyor belt of decent talent, with Sol Campbell, Joe Cole and Michael Owen leading its alumni.
Its closure occurred after the clubs' continual complaints about losing star youth talent to a centralised body. Since then, the Football Association spent years neglecting the development of the plot of land it had purchased in Staffordshire, mostly as a result of the crippling cost of rebuilding Wembley, and of the silly money lavished on imported managers like Sven Goran Eriksson and Fabio Capello. That pair's costly pedigree and entourages prevented money being directed towards development. The German example that followed their collection of dinosaurs' exit from Euro 2000 is bearing fruit now. And failure has been accepted on the way. They reached the final of the 2002 World Cup with an interim bunch but followed that up with disaster at Euro 2004. Their development curve began in earnest in preparing to host the 2006 World Cup, and has a good chance of bearing the fruit of glory a week from now. The Germans, already blessed with a greater pool of talent and a superior mentality, have had to be patient. The English will have to share that virtue, though it never comes easy to a culture of quick fixes and short-termism.
Could England ever find a Pirlo, or six midfielders of the type that Spain play in lieu of a centre forward? Well, they had one recently. His name was Paul Scholes, and he is still admired by the likes of Pirlo and Xavi. He fell prey to the star system of media pressure and cronyism that forced Frank Lampard into his place. His colleague Michael Carrick, who is capable of similar ball retention, booked his holiday after saying he would not be prepared to sit out an entire tournament as he had in 2010. Even after England failed to complete anything beyond the simplest passing move against Algeria in Cape Town, he remained on the bench. Jack Wilshere may one day be such a player, but a full year out of the game means we cannot expect too much too soon. A player who must overcome such problems must not be then saddled with media hype.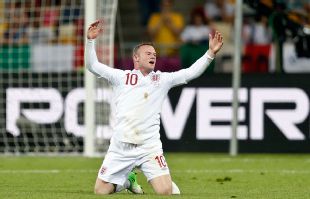 That same star system allowed a clearly unfit Wayne Rooney to complete the 120 minutes in Kiev. Antonio Cassano, his Italian equivalent, was hooked by Cesare Prandelli when his energy levels descended. The bald truth was that Rooney, even allowing for a physical state that was outrageous considering he had been not injured but suspended, was still England's best chance of creating something.
There were still positives. John Terry, for non-footballing reasons, had to play without fanfare and delivered his best tournament performance yet. How highly regarded might he be if we could forget the hoopla? Joleon Lescott was his equal, while Ashley Cole was his consistent self, though far too consistent in his penalty-taking practice. Even though Gianluigi Buffon chose to watch pornography rather than a DVD of English penalties, that feint-and-slap into the keeper's left has been done on too many a public occasion.
That moment from Cole was ultimately key to the outcome and can serve as a symbol for Roy Hodgson's first campaign and England's continuing malaise. It was a moment of failing technique. We had seen it all before. It wasn't good enough.