Final matchday
Group permutations
How teams could make the quarter-finals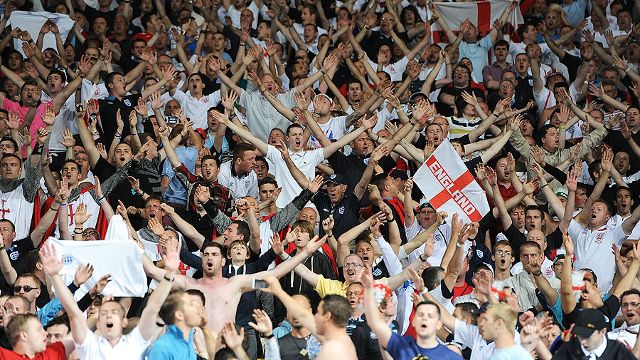 GROUP D
England and France go into the final group game level on points and both teams know a draw will guarantee their place in the quarter-finals.
Ukraine have to beat England to qualify, as with a draw and a loss for France they would lose out on the head-to-head. The only way Ukraine can top the group is if they beat England and France fail to beat Sweden.
France currently lead the table by virtue of a goal difference of one; France and England drew their group game 1-1 so head to head is level. France will definitely top the group if they beat Sweden but England fail to take three points against co-hosts Ukraine.
France only need a point because it is impossible for both England and Ukraine to overtake them as they play each other. In fact the only way France can be eliminated is if Ukraine beat England, and France lose to Sweden by a greater margin in order for their goal difference to be inferior to England's.
England will top the group if they get a better result than France on the final group day, or if they beat Ukraine by a greater margin than France beat Sweden. And, for instance, if England win by two goals and France by one, France will have to score at least two more goals than England to top the group. That is because if England, say, win 2-0 and France 1-0, England would be top on goals scored.
If England and France were both to lose that too would come down to goal difference, similar would apply. For instance, if England lose by one goal and France by two, France would need to score more goals than England to stand a chance of going through in second. So if England lose 1-0 and France 2-0, England would be second by virtue of scoring one more goal.
And if the two teams finish with identical records in the group, England will be placed above France due to their superior UEFA national team coefficient. That can happen, we can see, if England win 2-0 and France win 3-2, or if England lose 1-0 and France are beaten 3-1. Sweden have been eliminated from Euro 2012.