Relentless Lisbon academy gives Portugal a Sporting chance
Ask most football fans outside of Portugal to name two Portuguese football clubs and they are likely to reply "Benfica and FC Porto." Unless they are from a younger age bracket. In that case they would probably say "FC Porto and Benfica."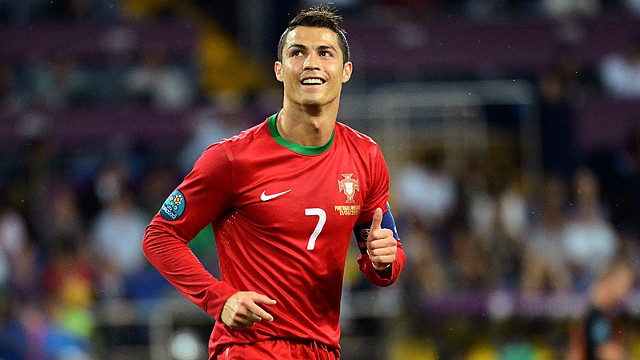 This is a painful but unavoidable truth for fans of Sporting Clube de Portugal, commonly referred to as Sporting Lisbon. A powerhouse of Portuguese football from the inception of the league through to the 1960s, the stark reality is that the Lions have won the domestic title just twice in the last 30 years.
Nevertheless, in one area of the game Sporting are peerless, not only in Portugal, but arguably throughout the whole of Europe. The club's Alcochete academy on the other side of the River Tagus to Lisbon has churned out a quite astonishing number of dazzling talents and has become the lifeblood of the Selecção.
Luís Figo, Nani and Cristiano Ronaldo are just three of a non-stop production line of magnificent wingers. Two others spawned from the same school - Ricardo Quaresma and Silvestre Varela - are part of the current Portugal squad in Poland and Ukraine.
But there's more. Of the Portugal side that has started in each of the first three group matches at Euro 2012, five are Alcochete products.
While Ronaldo and Nani have been earning all the plaudits, especially after their wondrous displays against the Netherlands, midfielders João Moutinho and Miguel Veloso are just as deserving of praise. Neither put a foot wrong in an exhilarating team performance that obliterated the Dutch. Veloso, sitting in front of the defence, did an expert job (for the third match running) cutting off the supply line to the opposition forwards.
Moutinho was as industrious as ever and his superb passing came to the fore in this match as he combined beautifully with both Ronaldo and Nani throughout the ninety minutes. I invite you to look again at Moutinho's transport of the ball in setting up Ronaldo's first chance that ended up hitting the post, and the slide-rule pass that released Nani on his way to setting up Ronaldo's winner. Beauty in simplicity.
Today, on the eve of Portugal's quarter-final against the Czech Republic, the selfless FC Porto midfielder was asked to give his opinion on Cristiano Ronaldo. Part of his answer provided a perfect description of Moutinho himself: "He's simply a great player who puts all his talent at the service of the team."
The intense Sporting connection to this particular Portugal side does not stop there. Coach Paulo Bento was given his break in club management in 2005 when Sporting decided to hand him first-team duties after he had led the youth team to the championship. He immediately promoted Nani, Veloso, Moutinho and goalkeeper Rui Patrício to the senior side. They are now all regulars for the national team.
A couple of years prior to that Bento had played alongside the raw but extravagantly talented Ronaldo and Ricardo Quaresma in the green and white of Sporting in the twilight of his career. "Paulo Bento has exactly the same personality and character now as when he was a player," Ronaldo confided shortly after Bento had become national team coach in September 2010.
This helps explain why Bento commands the utmost respect from his players, a respect that could have been extinguished in weaker personalities after high-profile fall-outs with veterans José Bosingwa and Ricardo Carvalho during the Euro 2012 qualification campaign.
That and his straight talking. "We are not entering a state of euphoria. We're happy and proud of what we have done so far and we had our moment to celebrate. Afterwards, we rested and focused on preparing for what lies ahead. Which is nothing more than a chance to reach the semi-finals," said Bento today.
Should Portugal make further progress, fans of Sporting Clube de Portugal will once again feel that, while they may struggle for silverware, it is their club that has done more than any other to bring success to the national team.
Keep bang up to date with Portugal's progress in Ukraine and Poland by following me on twitter @portugoaldotnet.

Conversations