Smuda says Lewandowski is going to United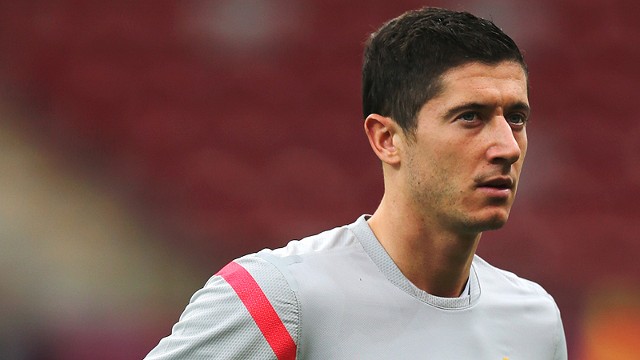 Leave it to Poland manager Franciszek Smuda to make news before a ball has even been kicked at Euro 2012.
According to Smuda, the Borussia Dortmund trio of Robert Lewandowski, Jakub Blaszczykowski and Lukasz Piszczek will all soon be at new clubs.
"In my opinion, in a moment they will be gone from Borussia," Smuda told Reuters. "'Lewy' is going to Manchester United, Kuba also somewhere in England, Piszczek to Real [Madrid]. They have a goal and they want to grow. I base the squad on them."
The key phrase that Dortmund fans are no doubt pinning their hopes on is the "In my opinion" part. And it's staggering to think that Dortmund manager Jurgen Klopp would choose to sell off such a hugely influential chunk of his side all at once, although he does have German international Marco Reus joining the club from Borussia Moenchengladbach for the upcoming season.
And if Lewandowski's move to the Red Devils comes to fruition, it will be interesting to see if he can break into a lineup where Wayne Rooney, Danny Welbeck, and Javier "Chicharito" Hernandez are competing for places. At minimum Lewandowski can expect plenty of questions following Poland's biggest game in years, the Euro 2012 opener against Greece.

Conversations