Mourinho must rediscover mojo
November 22, 2013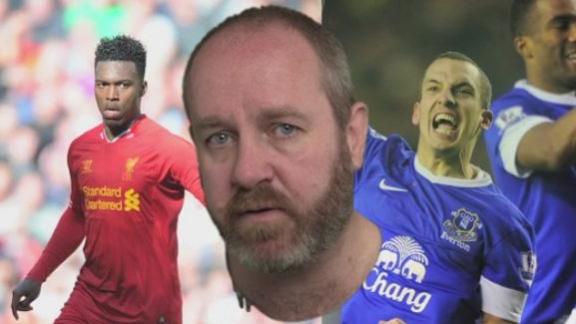 How Will They Line Up: Everton vs Liverpool
Premier League Spotlight previews the weekend's top-flight fixtures, highlighting the key points to keep an eye on as the action unfolds.
Chelsea no longer strike fear into their opponents
PA PhotosJose Mourinho's Chelsea come across as beatable, which could not be said of his first stint in charge.
Some of that Jose Mourinho aura has, if not vanished, then been mislaid. In his first stint as Chelsea manager, when he won most of what there was to win, Mourinho went about his business with an arrogance unusually not criticised by the press on these Premier League shores. The Handsome One had many in the palm of his presumably well-moisturised hand, as his Chelsea side of then steamrolled its way to back-to-back league titles.
Mourinho returned in 2013 as the self-proclaimed Happy One, but the reality is that he doesn't look to be enjoying this comeback as much as he perhaps envisaged. At his disposal is a team in transition, the playing style of those edging out the stalwarts different from the assured ruthlessness of his first spell. Jose himself already appears frayed at the edges, conducting postmatch interviews with hair tussled, his now-curvier jawline dotted with stubble.
But his nous remains: After publicly criticising his players following their 2-0 loss at Newcastle, Mourinho chose a different media tactic in the wake of another poor performance at home to West Bromwich Albion. The visitors were set for a famous win at Stamford Bridge, where the current Blues boss has never lost in the league, only for a penalty that never was to be awarded at the death. Mourinho insisted it was a spot-kick, diverting the focus on his words and not on another unconvincing display from a squad that should not be stumbling.
The Blues, fourth in the table and four points behind Arsenal, make the short journey across London to West Ham United on Saturday evening, and while their away form has been poor -- with just one win on their travels accrued so far this season -- Mourinho will take comfort in the fact he usually delivers in games against teams from the capital. Furthermore, their opponents are hardly brimming with confidence. The Hammers have sunk like a stone and are kept out of the relegation zone only by a goal difference not helped by just nine scored in 11 matches.
Arsenal's chance to respond to the overreaction
Modern dissection of football matches demands that instant conclusions are drawn. From the 90 minutes played there must be a defining cause(s) for the triumph or defeat, or else where is the respective euphoria or frenzy to be ignited from. Arsenal's loss at Manchester United was their first in the top flight since the opening game of the season and what followed it were predictable mood swings regarding the club's chances of continuing to impress this campaign.
Certainly, there are questions the Gunners must answer, though it is worth reminding they are still less than a third of the way through the examination. Arsenal were below par at Old Trafford, but that was not aided by illness to Per Mertesacker and Tomas Rosicky, who have both been important members of the team in their own very different ways, while the trip to the champions also followed a game at Borussia Dortmund, one of the most energetic teams in Europe.
PA PhotosSouthampton have been resilient in defence yet willing to commit men forward.
Southampton await this weekend, as first hosts third. A win by a two-goal margin for Mauricio Pochettino's in-form side would see them at the summit, subject to Liverpool's result against Everton. The England call-ups for Jay Rodriguez, Rickie Lambert and Adam Lallana emphasised the impression the Saints have made to date, or indicate the quality of their nation, depending on your viewpoint.
Regardless, Pochettino might well fancy his chances, after Arsene Wenger already set up the excuses a fortnight ago when saying: "We have some players who go to play massive games under massive pressure and will not come back after the break refreshed, they come back maybe exhausted."
Watertight Everton aim to halt Liverpool flow
What motivation for Liverpool going into their match at Goodison Park against rivals Everton, knowing three points would send them top of the division and secure local bragging rights at least until the two teams' rematch on Jan. 28. The 4-0 stroll last time out was the ideal pick-me-up following their comedown versus Arsenal. Yet that came against Fulham, and although the saying goes that you can beat only what is in front of you, when what turns up is a side which allows you to have 67 percent possession and 32 shots at goal, then praise should be in moderation, please.
As for Everton, the club are sixth in the table and could match Liverpool for points with a win. They are on a four-match unbeaten run, helped by an impressive defensive record of no goals conceded in 5 hours and 30 minutes -- a statistic that is confusing those who held the belief their manager, Roberto Martinez, could not organise a team, citing his time at Wigan Athletic. Perhaps better defenders just defend better, eh?
Goal-shy Spurs head to City's fortress
Both Manchester City and Tottenham Hotspur head into their fixture having suffered defeat in their most recent match. The former's misdemeanour, while headline-making, was par for the course, as Manuel Pellegrini's team again failed to deliver on the road, and again lost at Sunderland. Tottenham, meanwhile, finally found their creative groove but came up against a Tim Krul-shaped brick wall, meaning the scrutiny remains on when the goals will flow, with nine amounted in 11 matches. Spurs' task is a daunting one, for City turn it on at home, all right.
Another defeat could spell Jol's exit
Fulham have fallen to defeat in their past three games, though the two most recent of those were against Manchester United and Liverpool. That said, it was the manner of the performances by Martin Jol's team that sounded the alarm bells. So loud were they that the club acted -- not by sacking the Dutchman, which could still happen at any given moment -- but by bringing in former United coach Rene Meulensteen as head coach. Sceptics took little time to surmise that this indicates the beginning of the end for Jol, and a failure to produce at home to Swansea City could prove them right.
---