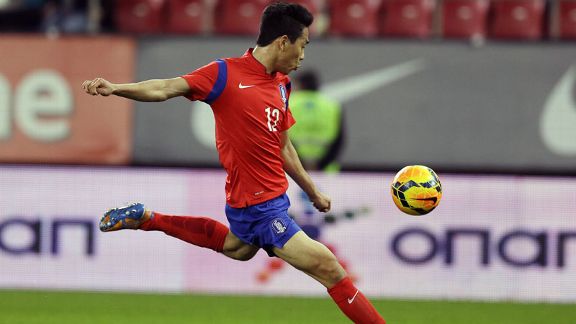 APPark Chu-young opened the scoring for South Korea against Greece.
There was 30 months of hurt behind that shot. Two and a half years of frustration, of being on the sideline and watching others get the goals, the hugs and the headlines. But in that moment, Park Chu-young was back.

In a flash, he pounced on a crafty chip over the Greek defence in Athens and lashed -- really lashed -- a half-volley into the goal. If Greece is the birthplace of Western civilization, then it is perhaps the place where Park's European career was reborn, and he wasn't the only one of Asia's exports to England who had something to prove midweek. Continue Reading...