England's best hope is qualification itself
Graham Taylor and Steve McClaren are hugely familiar faces to TV viewers and radio listeners in England. We probably hear more from them than we ever used to when either was the national team manager. The media is their new home. After vicious vilifications that used root vegetables and umbrellas as attack weapons, they are now widely forgiven for their failures to get England to a major championship.

There is a growing expectation that Roy Hodgson faces a similar future in foundation make-up and oversized headphones. Tabloid caricatures cannot be far off being drawn and a measure of gathering panic is the divided reaction to Ukraine's result in Montenegro last Friday.

The visitors' 4-0 win win prevented Montenegro streaking clear of Group H. Should England win their game in hand then Hodgson's team will be top. Surely a good thing? Not to those who considered that Ukraine had put themselves in a position to overtake England when the pair play each other in Kiev in October - after a pair of gimme fixtures against Moldova and San Marino respectively. If that happens, then England might not even make the play-offs; they are still unbeaten, but have actually defeated only San Marino and Moldova.

Come back, Fabio Capello, all is forgiven? Not quite, but Hodgson's amiability will not save him for much longer.

When Hodgson was handed the England job on May Day last year, he was seen as the choice for stability, as opposed to the open-house whirlwind that Harry Redknapp might have presided over. The team's performance at Euro 2012 was creditable enough, if predictable in its exit at the hands of the first decent opposition faced.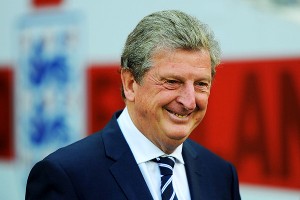 Michael Regan/The FA/Getty ImagesHodgson is under pressure to steer England to Brazil 2014.


Hodgson is no far-sighted technocrat, despite a depth of experiences across the continent. His teams are stable in that they are built on innately conservative lines, two of them, in fact. He also has a habit of saying he will reveal nothing, before going on at length and getting himself into trouble.

A fortnight ago, the friendly against the Republic of Ireland's rather restricted charms provided a lengthy debate about "two banks of four", to quote noted tactician @garylineker, whose disgruntled tweets sparked the line of questioning that led to Hodgson comparing his chosen formation to that of Borussia Dortmund.


---
World Cup 2014 Coverage
- Bennett: Shadow of '70s looms over Brazil
- Macintosh: Brazucas, Belgians, and Brazilians at Barca
- Gab Marcotti: World Cup favorites
- England: Hodgson faces a history of failure
- Is this a tournament too far for Spain?
- World Cup no-hopers
- How good are the U.S.?
- SPI: World Cup interactive map
- Top up-and-coming players
- The dark horses in Brazil
---
It was a facile old row, in that Hodgson is almost definitely unlikely to change his philosophy now, and top-level coaches think of tactics in far more specific terms than numerically differentiated formations. It was soon forgotten too, in the wake of a heartening draw with Brazil in Rio that nevertheless exhibited England's long-held problems.

First came 60 excruciating minutes of dispossession football, where seemingly every pass from a red shirt headed straight to someone in yellow. And then came two well-taken goals, before a familiar inability to see out victory. England have rarely disgraced themselves against the best nations in international football, especially in friendlies, but not even the most chest-beating Englishman would back them to see land a major victory at a major tournament.

The last time England beat a nation that has ever even won a major tournament in a knockout game was in 2002, and that was Denmark, the shock winners of Euro '92. And unless Euro 2004 winners Greece are drawn in the future, a nation's hopes of ever pulling off another such a win will continue to dwindle.

"Root and branch reform" is one of the most overused clichés in British public life, and especially in football. It is regularly phrased in Scotland, but the English are in equal depths of soul-searching. Germany's Champions League invasion of Wembley last month brought a fresh batch. Since the mid-90s, the systems of Ajax Amsterdam, France's Clairefontaine Academy, Spanish football and now Germany have been discussed covetously in England.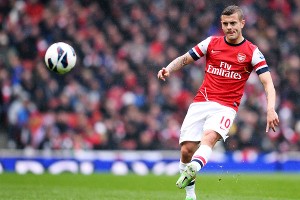 Mike Hewitt/Getty ImagesCan Jack Wilshere stay fit for England's World Cup qualifiers?


Saturday saw the Under-21 team exit the Euros in Israel. Losing to Italy was expected, but the manner of the 3-1 defeat to Norway reminded of a 1993 rock-bottom moment suffered when Taylor's senior team failed to qualify for USA '94.

Under-21 coach Stuart Pearce took deserved flak. His charmed life in charge of the nation's youth will surely come to an end but it was also a stark vision of the future. England's best Under-21 players are already playing for the senior team; such is the paucity of talent on offer. Only 34.9 percent of Premier League players are eligible for England. Jack Wilshere has been recovering from an operation during the past two Euro Under-21 finals but would not have been allowed to play anyway by either his club or his commitments to the senior team.

The painful road to international development has begun, with St George's Park in Burton-on-Trent finally opened in 2012 after 11 years of delay. The FA's money had been otherwise directed to paying the £798 million it cost to rebuild Wembley Stadium. Talk of a lost generation abounds, but there is still bold talk of a brighter future.

David Sheepshanks, once of Ipswich Town but now the chairman of St George's, made an extravagant prediction at the weekend. "In the 2020s I absolutely believe that England will have its time," he said in the wake of the Under-21 exit.

For now, short-termism, getting to Brazil and the mechanics of the senior team. Who could possibly partner Wayne Rooney, far more important for country than club? Can Wilshere, whose performance in March's home win against Brazil was the brightest spark in years of midfield staleness, be finally fit enough to take his place? Now that the Ferdinand/Terry affair has eventually calmed, who will actually take their place in central defence?

Four matches will be governed by such decisions, starting in September with Moldova, before a trip to Ukraine precedes a home October double-header with Montenegro and Poland. It would be very unlike a Hodgson team to take maximum points. And even if the trip to South America is booked, England expects very little indeed.