Six crunch World Cup qualifiers
As the race to Brazil nears its conclusion, Miguel Delaney picks six matches that promise to throw up an interesting headline.

England vs. Poland

Why you should watch: It certainly doesn't require an English manager describing one of the opposition players as "a clown" to add further tension here. With so much recent debate about the future of the England squad, the present campaign comes down to one game with an awful lot of historical themes.

Most have recalled 1973, and the famous match 40 years ago when a 1-1 draw at Wembley prevented England from going to the World Cup. Roy Hodgson will instead be hoping for a repeat of any of the fixtures from the 1990 or 1992 campaigns, when home wins eventually secured qualification.

Poland's away form in this group should be similarly encouraging for England. Although they claimed a creditable draw in Montenegro, the Poles could only manage a point against Moldova and lost to Ukraine. It is the final game of the latter that will likely add most of the tension to this. With Ukraine at home against San Marino, their expected easy win will increase the pressure on England, particularly if Hodgson's side are labouring late on.

What it will mean: An England win will definitely put them through to the World Cup. Anything less and it's likely to be a play-off, given that Ukraine are home to San Marino.

Players to watch: In the buildup, at least, all eyes have been on Artur Boruc. Polish sports daily Przeglad Sportowy portrayed him as Leonardo da Vinci's Vitruvian Man, but almost everyone else is recalling Jan Tomaszewski. It was the Polish goalkeeper that Brian Clough described as "a clown" in 1973 and his performance that contributed most to the away side's surprise draw.

Boruc's earliest touches are likely to draw parallels. At the same time, England will be looking to Wayne Rooney. If his club career has encountered complications, he has eased those of his national side. The Manchester United forward has been his country's top scorer in this campaign, with four of his six goals proving key to claiming points.

- Johnson: The race to Brazil
- Brewin: Time to drop undynamic duo

Norway vs. Iceland

Why you should watch: Of the nine European groups, this is the one most likely to produce one of those frantic final nights when events elsewhere suddenly alter the entire course of an individual game. That is down to the fact that both Iceland and Slovenia are so close, with just a point between them, and also that they face the most similar fixtures. Whereas so many other groups see one of the involved teams take on a minnow, both of these face awkward away trips. More so than any other group, news of a goal in Switzerland (where Slovenia play) could immediately change what the scoreline in Oslo means. There's no disputing what victory itself would mean for Iceland.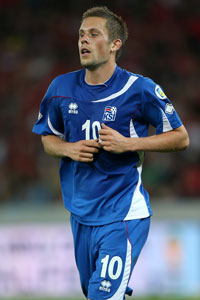 PA PhotosTottenham's Gylfi Sigurdsson has been Iceland's key man throughout qualifying.
Of all the 17 European teams still hoping for a World Cup place, it is only really Bosnia and Herzegovina who will know how Iceland feel right now. Yet if the Balkan side's qualification would mean more in an emotional sense, it would be Iceland's with the most eye-opening dimensions. Lars Lagerback's team would become the smallest country to qualify for a World Cup.

That they are still in with a chance of a playoff spot is remarkable, but also the result of some fine young players maturing into a hugely competent side. Now they must hold their nerve away to Norway, and match whatever Slovenia do in Switzerland. It's going to be tight and no doubt involve a lot of looking at the other score.

What it will mean: Iceland are certain of a playoff place with a win over Norway. Otherwise, they must hope that Slovenia do not get more points -- a win against a draw, or a draw against a defeat -- in their match with Switzerland, given the third-placed side's superior goal difference.

Players to watch: Gylfi Sigurdsson is not just Iceland's most recognisable name, and at the most renowned club. He is also their top scorer.

Turkey vs. Netherlands

Why you should watch: Turkey are so close to a playoff spot, but couldn't face many more intimidating opponents to try to clinch it. Netherlands have already qualified with a near-perfect record, having scored 32 goals and remained undefeated -- winning eight of nine games. But the Oranje need to win here to increase their chances of being seeded and they illustrated their motivation Friday with a thumping 8-1 win to effectively end Hungary's chances.

It is not just the difficulty of their opponents that complicates matters for Turkey, though, but also the relative ease of Romania's. With the two sides level on 16 points but Turkey leading on goal difference by four, the Romanians can rightly anticipate making up the discrepancy. They host an Estonia side that have lost every away game by at least three goals, except a paltry 1-0 win over Andorra. This could be one of those nights where, after 70 minutes, attention switches to the other match as Romania try to desperately ratchet up the score. Right now, though, it is Turkey's job that is so much more difficult.

What it will mean: Win and Turkey will almost certainly fall into a play-off position. Anything less and that goes to Romania. Turkey have not qualified for a World Cup since 2002, Romania since 1998. In the unlikely event of both sides losing, Hungary can suddenly leapfrog them by beating Andorra at home.

Players to watch: More than ever, Turkey will need Galatasaray's Burak Yilmaz to fire in the goals in the manner he's done in the Champions League.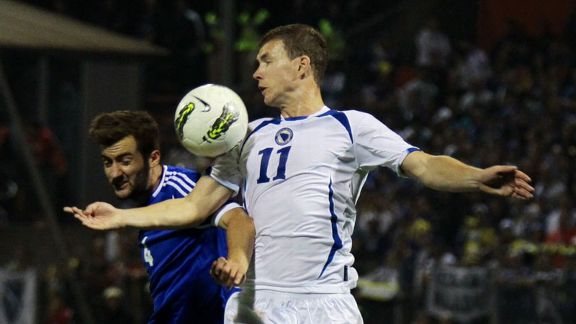 GettyImagesEdin Dzeko is aiming to lead Bosnia to their first World Cup finals.
Lithuania vs. Bosnia-Herzegovina

Why you should watch: It is not only that Bosnia-Herzegovina have never qualified for a major tournament before, in stark contrast to most of their big neighbours. It is that they have come so agonisingly close. Huge opportunities were squandered on the final nights of the Euro 2004 and 2012 campaigns, while a playoff with Portugal in 2009 involved a dishearteningly dismal defeat after what had been a previously promising group performance.

Now, any nervousness would be understandable given that an away win in Lithuania is not exactly a foregone conclusion, while a Greece victory over Liechtenstein is. At present, both sides are locked in a race for first on 22 points each. Bosnia's immense scoring power, however, has given them a goal difference superior by 15 goals. They will need that quality in this game more than any other.

What it will mean: Given that goal difference, a Bosnia win will secure direct qualification. Anything less and it's a playoff as well as many of the same old questions, while Greece would reach a second successive World Cup.

Players to watch: Zvjezdan Misimovic may not be his side's top scorer -- that honour goes to Manchester City's Edin Dzeko -- but it will likely be up to the attacking midfielder to pick out the gaps in a game like this.

Chile vs. Ecuador

Why you should watch: This is a match that really stacks things up against Uruguay, who complicated matters for themselves by losing to Ecuador on Friday. Not only must the 2010 semifinalists beat a first-placed Argentina team who have shown no signs of letting up, they will be hoping one of Chile or Ecuador do them a favour here.

As it stands, a mutually beneficial draw in Santiago would put both through directly and leave Uruguay in a play-off with Jordan. Much of the intrigue will be in how stand-offish the early stages are, whether errors or certain actions suddenly and dramatically change the dynamic, and whether there will be any late slips. Chile have won five of their seven home games so far, and only lost to the two top-placed teams -- Argentina and Colombia -- while Ecuador have not claimed a single victory on the road but have drawn three of seven.

What it will mean: A draw puts both through directly. A victory for either side suddenly leaves Uruguay with a chance. It is to their disadvantage, however, that the home side -- and therefore the less likelier to lose -- have the easier goal difference to make up. Ecuador are six goals ahead of Uruguay, in contrast to Chile's four. Qualification would represent just the third in Ecuadorian history and first since 2006. Chile are aiming for their second in succession.

Players to watch: Much will depend on the likes of Real Sociedad goalkeeper Claudio Bravo, Juventus defender Mauricio Islas and Ecuador's Juan Carlos Paredes standing firm.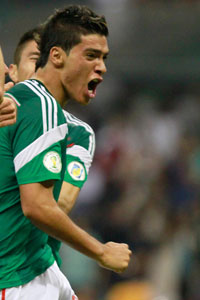 GettyImagesRaul Jimenez's late winner against Panama kept Mexico in the hunt.
Costa Rica vs. Mexico

Why you should watch: If it's anything like Mexico's last game, this will command attention right up to the last. Then, in the 85th minute and with the score at home to Panama 1-1, Raul Jimenez scored a brilliant overhead kick to keep El Tri's chances of direct qualification alive.

Now, they must win in San Jose to do the same. The fact that Costa Rica have already qualified themselves may prove a help to Mexico here but has already been something of a hindrance. On Friday, Honduras beat the Costa Ricans to stay three points ahead of Mexico in third. The Hondurans next travel to bottom-placed Jamaica, who have yet to win a game. Mexico need the Caribbean side to finally break that trend, while trying to do their own job.

What it will mean: A Mexican victory would leave them hoping Jamaica pull off a shock at home to Honduras, and potentially leave them in third on goal difference. A draw and the Mexicans have no chance of third but will be hopeful of securing an intercontinental playoff against New Zealand. Defeat will leave them hoping Panama do not defeat the U.S. at home.

Players to watch: Eyes will be on Jimenez again, but Mexico could again do with Javier Hernandez adding to his tally. At the other end, Bryan Ruiz and Celso Borges could cause problems.