On June 12, the world's eyes turn to Brazil for the start of the 20th FIFA World Cup, but the planet's biggest football tournament will have plenty of news and views in the months leading up to it. ESPN FC's World Cup Daily blog is the place to be:

TOP STORIES:

• Manuel Neuer has told FIFA.com he believes Bayern Munich's recent success can help Germany at the World Cup.
• Australia will take on Ecuador in London on March 5, the FFA has announced.
• The Sun and the Daily Mirror both report that Raheem Sterling has impressed Roy Hodgson with his recent form and is set to be recalled to the England squad.

INTERNATIONAL BIRTHDAYS: Falcao (1986), Noureddine Naybet (1970), Salif Diao (1977)

DID YOU KNOW?

On this day in 1989, Hussein Said Mohammed scored his last goal for Iraq. He'd scored his first in 1977 and today's was his 63rd, in a World Cup qualifier against Qatar in Baghdad. He won 126 caps in all, including one at the 1986 World Cup finals
-- Cris Freddi

SNAPSHOT: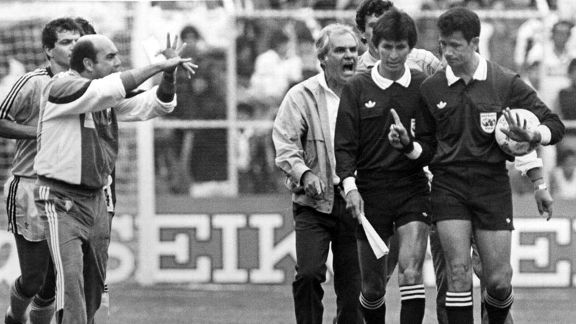 APIraqi trainer Carlos Alberto Lancetta, left, and coach Evaristo Macedo stage a protest against referee Sydney Picon after he disallowed a goal for Iraq during the match between Iraq and Paraguay in Toluca, Mexico, on June 4, 1986. Paraguay beat Iraq 1-0.
MEDIUM:

You can contribute your thoughts on the World Cup by taking part in our Medium Project. Just click this link and get writing.