On June 12, the world's eyes turn to Brazil for the start of the 20th FIFA World Cup, but the planet's biggest football tournament will have plenty of news and views in the months leading up to it. ESPN FC's World Cup Daily blog is the place to be:

TOP STORIES:

• Australia's Robbie Kruse is going to miss the World Cup with a knee injury. Read more.
• Andy Carroll has now returned from injury and the West Ham striker says he would be "devastated" if he failed to make the England squad this summer. Read more.
• Looking ahead to the 2022 tournament, an expert has told the Sunday Mirror that the temperatures in Qatar could lead to deaths if it is played in the summer.

INTERNATIONAL BIRTHDAYS: Benny Feilhaber (1985), Glen Moss (1983), Steve Staunton (1969).

DID YOU KNOW?

This day in 2008 saw the oldest known player in any professional football match. Salvador Reyes was good enough to play in three World Cup finals and score Mexico's winner against England in 1959. On this day in 2008 he kicked off for his old club Guadalajara against UNAM at the age of 71. He took a return pass, played a one-two, then rolled the ball into touch and walked off. Guadalajara won the game 3-0.
-- Cris Freddi

SNAPSHOT: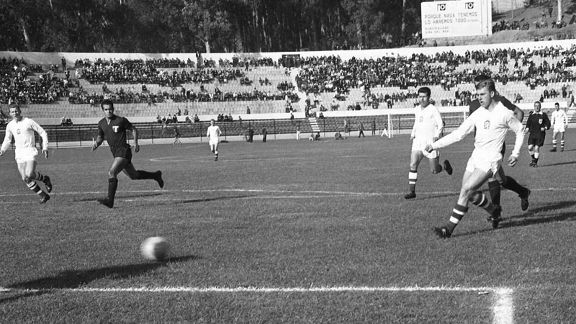 APCzechoslovakia's Vaclav Masek, right, scores the quickest goal in World Cup history (at that time), just 15 seconds into the team's clash against Mexico in Vina Del Mar on June 7, 1962. His record was broken in 2002 by Turkey's Hakan Sukur (11 seconds).
MEDIUM:

You can contribute your thoughts on the World Cup by taking part in our Medium Project. Just click this link and get writing.