World Cup Daily: Saturday
On June 12, the world's eyes turn to Brazil for the start of the 20th FIFA World Cup, but the planet's biggest football tournament will have plenty of news and views in the months leading up to it. ESPN FC's World Cup Daily blog is the place to be:

TOP STORIES:

• In an exclusive interview with ESPN FC, Jurgen Klinsmann couldn't hide his optimism for 2014. Words by Roger Bennett.
• Momentum is gathering over Jerome Champagne's mooted pursuit to succeed Sepp Blatter as FIFA president. "I cannot stop the speculation because there has been speculation about me for the last two years since I published my document regarding the future of FIFA and the globalisation of the game," Champagne told Reuters. Read more.
• FIFA.com is reporting that Brazil President Dilma Rousseff has accepted the invitation made by Blatter to visit FIFA's headquarters in Zurich.

INTERNATIONAL BIRTHDAYS: Ivan Zamorano (1967), Johan Djourou (1987), Peter Beardsley (1961).

DID YOU KNOW?

On this day in 1977 came a prank which cost an international footballer his life. Luciano Re Cecconi and some friends went into a jewellery shop in Rome to play a prank by pretending to rob it. Unknown to them, the owner had recently suffered two real robberies and turned round and shot Re Cecconi. One of his mates thought it was part of the joke, but Re Cecconi died half an hour later -- Cris Freddi

SNAPSHOT: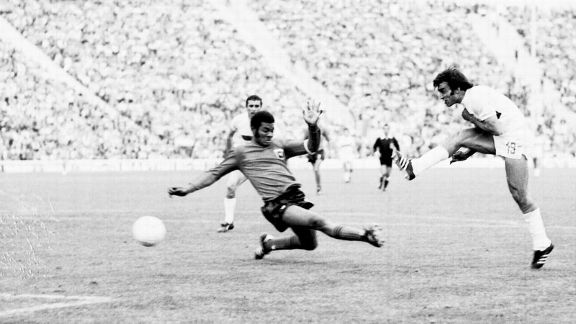 APItaly's Pietro Anastasi, right, slams the ball past Haiti's Emmanual Sanon, to score his team's third goal in the World Cup match in Munich, West Germany, June 15, 1974.
MEDIUM:

You can contribute your thoughts on the World Cup by taking part in our Medium Project. Just click this link and get writing.