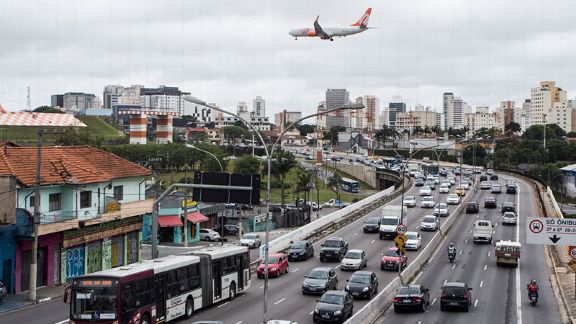 GettyImagesBrazil promises to unearth transport and climate issues unlike any other World Cup.
Editor's note: Eduardo Alvarez takes a deeper look at the schedules of the World Cup teams and places them into four groups (don't worry, there's no Pot X this time around).

Reaching the final stages of a top-level football tournament is always hard -- but that magic thing, the draw, can make the whole thing even tougher for some teams and easier for others.

If you have any doubt about that, compare Germany's road to the 2002 final against Brazil -- they met Ireland, Cameroon and Saudi Arabia in the group stage and Paraguay, the U.S. and South Korea in the knockout stages -- to France's in 2006, when they played Switzerland, the U.S. and South Korea in the group stage and then Spain, Brazil and Portugal before losing to Italy in the final. A bit of luck can make life easier and save energy for the final rounds.

The 2014 draw provided a textbook example of that, not only creating easier and tougher routes to the final but also factoring in playing conditions and the amount of travelling. Brazil, the world's fifth-largest country, not only has five major climatic subtypes, ranging from extremely hot and humid winters to reasonably cold and dry ones, but also huge distances between its 12 chosen venues. The inflated number of host cities and the increase in travel time is another big factor.

Not only that, FIFA's kickoff times (although changed somewhat from the original plans) will still exacerbate the already hard playing conditions in some cities, as we saw in the Confederations Cup. In this context, a draw that has one team playing closer to their base camp in reasonable weather and kickoff times could be invaluable.

Considering all those factors, the World Cup draw generated four categories of teams in terms of fortune:

Could not believe their luck: These eight teams got, at least in FIFA ranking terms, an easy group, plus quite benign playing conditions:

• Belgium, Algeria, South Korea and Russia (the whole of Group H): Most countries, especially European ones, wanted to be in this group, which guarantees the least travelling between venues and the mildest weather. That said, after FIFA's changes earlier Saturday, Belgium and Russia won't feel as elated, as their match in Rio on June 22 was moved to 1 p.m. local time (from 7 p.m.), the biggest move of the lot. All in all, these four teams still were really lucky: All of them were ranked in the bottom three of their respective draw pots, so they could have done much worse in terms of competition.

• Argentina and Nigeria (both in Group F): These two will not travel long distances -- Argentina will play one match at their base camp venue, Belo Horizonte -- will enjoy decent kickoff times and got two low-ranked opponents (Bosnia-Herzegovina and Iran) from the remaining pots to complete the group. Not much to complain about.

• Colombia (Group C): Their only reason to suffer is a 4 p.m. local time kickoff in Cuiaba, but that is bearable in winter. Their rivals in the group are low seeds and Colombia's remaining matches, in Belo Horizonte and Brasilia, shouldn't have them sweating too much.

• France (Group E): After the pot controversy, the French ended up with plenty of luck, in terms of both opposition and travel schedule. Maybe rivals Spain are regretting not having finished runner-up in their qualifying group ...

Physically challenged to their limits: These six teams will have to deal with taxing travel and/or weather circumstances, although their opponents could have been tougher.

• Ivory Coast, Japan and Greece (Group C): Before the draw, Group C had a huge red mark over it due to the pre-eminence of northern venues. Matches in Recife, Fortaleza and Natal will demand huge physical stamina and short recovery times from these teams. They shouldn't complain about their opponents, though.

• Cameroon, Mexico and Brazil (Group A): Probably not as big an issue for Cameroon and Mexico as it would be for other countries, but they'll have to play across huge distances and face hot, humid conditions. That said, they will fancy their chances against Croatia for the second spot. The hosts will lead by example, travelling a whopping 7,762 kilometers back and forth from their base camp in the serra of Rio de Janeiro to the three match venues (Sao Paulo, Fortaleza and Brasilia). They drew a balanced group that should see them finish on top, but their main challenge will come in the last 16, where they could face the Netherlands or Spain from Group B.

Can/must focus on opponents: They could not avoid tough opposition in their group -- but at least they won't have to play in stifling hot weather and 85 percent humidity.

• Spain, Holland, Chile, Australia (Group B): With only one match in the north in the whole group -- the mouthwatering opening game between Spain and the Netherlands in Salvador -- these teams can devote time to studying each other, trying to get out of this challenging group and avoiding Brazil in the first knockout match by finishing on top.

• England (Group D): Yes, Roy Hodgson will have to face the wrath of Manaus in the opening match -- even though FIFA moved the game to 6 p.m. local time from 9 p.m. and insists the conditions will be similar (which means fair temperatures) at that time -- but the remaining two matches are in reasonably nice venues, which won't be the case with England's group opponents. The main worry for the English has to be Uruguay, Italy and Costa Rica. Mind you, that's already a lot to think about.

• Ecuador (Group E): Having drawn one of the weakest Pot 1 teams in Switzerland, they thought it would be easy -- but then France and Costa Rica showed up. The Ecuadorians will not set foot in the north during the group phase, although they might have enjoyed that.

• Iran and Bosnia Herzegovina (Group F): Both teams meet at 1 p.m. in Salvador in their last match of the group, but the first two games are decently scheduled and, being against tough competitors Argentina and Nigeria, should be their main focus of attention.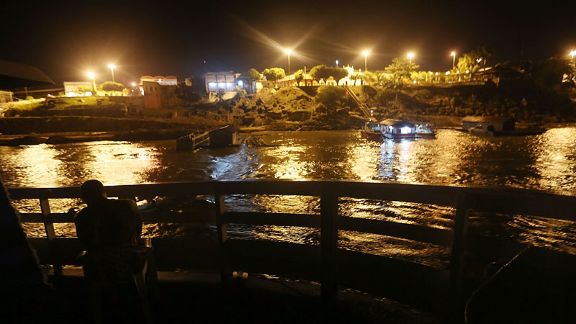 GettyImagesManaus, the largest city in the Amazon, will be an interesting but incredibly testing location for many sides.
Entitled to whine: For these 10 teams, it was a terrible draw overall, with a tough group, plenty of travelling and matches under extenuating circumstances.

• Germany, Portugal, U.S. and Ghana (the whole of Group G): Not only is this an archetypical group of death in which all four countries believe, with reason, that they have a legitimate shot at a last 16 spot, they'll also have to endure more than a few matches in extreme conditions. For instance, the U.S. will play their matches in Natal (7 p.m.), Manaus (6 p.m.; moved by FIFA from 3 p.m.) and Recife (1 p.m.), probably the toughest schedule of all 32 teams in terms of distance and weather. Depending on where they chose to stay, the Americans could travel more than 10,000 kilometers. Portugal will also have to cope with a 1 p.m. match in Salvador and a 6 p.m. one in Manaus, and Germany, another team entitled to whine (even if it's not their style), will have to play at 1 p.m. in Salvador, 4 p.m. in Fortaleza and 1 p.m. in Recife. A brutal schedule.

• Italy, Uruguay and Costa Rica (Group D): Another group of death -- according to Big Phil Scolari, the toughest of the draw -- with highly ranked, competitive teams in which these three squads picked up the worst schedules. Just to illustrate the situation, Costa Rica will play two 1 p.m. matches in Recife and Belo Horizonte after their opening 4 p.m. match in Fortaleza versus Uruguay.

• Croatia (Group A): Not only must they deal with hosts Brazil, the tenacious Mexicans and the unpredictable Cameroonians, they'll also get to know distant and hot Manaus and Natal in the process.

• Switzerland and Honduras (Group E): It was all fine and dandy for the Swiss and the Hondurans until France fell in their group. Now they face tough opposition from both the French and Ecuador for a place in the last 16. As if that was not enough, they get to meet in Manaus at 4 p.m. on June 25 to fight for a place in the following round.

Obviously, the allocation of the countries to each category could change slightly depending on each team's choice of base camp (which could reduce travel). However, those changes shouldn't have a major impact on the classification: Teams in the "couldn't believe their luck" category should be able to reach the knockout stages with less difficulty and in better shape than those "entitled to whine."

Unless it was football we're talking about ...