Thorough preparations ready an offbeat setting for the World Cup draw
COSTA DO SAUIPE, Brazil -- The draw for the 2014 World Cup will be held in a 100,000-square-foot tent within a resort complex within a wildlife preserve within a national park.

To the north, west and south, there is nothing but coconut trees and forest, with no permanent residents -- except for indigenous wildlife -- in a 30-mile radius. To the east are distinctive white sand beaches and the Atlantic Ocean. The closest city is Salvador, some 50 miles away.

It's just a backdrop, a temporary stage that nobody remembers. I think back to past World Cup draws and I can recall only three.

1990, because it's the last World Cup I experienced merely as a fan, and I cannot forget the way Sophia Loren casually picked Austria out of the pot: She grabbed the ball on top of the pile, giving rise to endless conspiracy theories.

1994, because of Robin Williams turning to Sepp Blatter, then secretary general of FIFA, and asking "May I call you Mister Bladda?"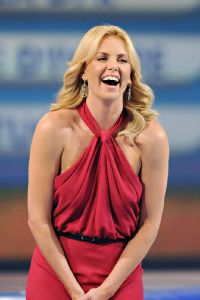 Getty ImagesSouth Africa-born Theron was one of the stars of the 2010 draw.
And 2010, because of, well, Charlize Theron.

Yet if FIFA wanted to give any more ammunition to critics who accuse them of being distant and out of touch, short of building a draw venue out of ivory and caviar in the middle of the Amazon rain forest, they couldn't have done much better than they have this time.

Drive out of Salvador -- a curious mix of faded colonial grandeur, whitewashed high-rises, big-box shopping malls and beaches that look like something Monet might have conjured up had CGI existed in his time -- and you'll need to take a toll road to reach Costa do Sauipe.

The 3G signal on your phone disappears almost straightaway and you figure you'll be back in the 1990s for a while: calls and texts but no email or Internet or maps (not that you need a map; there's only one road).

But then, as you enter the Costa do Sauipe complex an hour or so later, it magically returns.

Why? Because FIFA installed four temporary cellular towers. And they're not just 3G-capable, they're 4G-capable, despite the fact that such technology was only introduced to Brazil six months ago and coverage remains limited outside major urban centers.

FIFA also laid miles of fibre-optic cable to the resort. It's pretty much a necessity given the global media who've descended on the place and who will need to churn out data to satisfy the 24-7 news cycle.

"It's part of our World Cup legacy," one techie tells me. He's half-serious and half-sarcastic because he knows as well as I do that the tourists who will come here once the draw circus rolls out of town probably won't need 60 megs of upload capacity.

Some say Costa do Sauipe was chosen to insulate the draw from protesters and the possible unseemly images of Brazilian riot police -- the Tropa de Choque -- cracking open tear gas canisters (and hopefully nothing more than that) when faced with masses of angry demonstrators.

At the time, both FIFA and the authorities couldn't be sure what the political climate might be like -- it's fairly quiet now -- and holding it in a major city could have been risky.

You can see why they wouldn't want to take any chances. With a reported 3,600 cops patrolling the complex and the one access route -- the two-lane "Coconut Road" -- the only way in for protesters is by sea ... provided they have boats for the 50-mile journey (and presumably most do not).


To be fair to FIFA, they have picked up about 75 percent of the $11 million tab for the draw and related activities. It's not something that's going to burden Brazilian taxpayers and, well, those miles of fibre-optic cable may come in handy one day.

Many of the national team coaches and FA officials arrived on Tuesday and Wednesday. Joachim Loew (wearing his trademark scarf) and Oliver Bierhoff (opting for the T-shirt and sport jacket look and taking pictures on his phone) were on my flight to Salvador.

They looked like folks who welcomed a bit of winter sun but also guys who know that this is where their work starts in earnest. They won't have much to do until Friday, when they'll sit through the draw itself and then address the media, giving their immediate reaction. And that's where we'll hear the usual platitudes.

"There are no easy groups."

"We respect everyone but fear no one."

"It's going to be difficult, but we think we can make it."

"The rest of our group sucks, it should be a cakewalk, I'm glad I'll be able to rest our starters in the third game."

(OK, I made that last one up. Nobody is actually going to SAY that. But no doubt someone will THINK that.)

- Bennett: Excitement grows
- Smith: Matchups to hope for
- Johnson: Draw explained
- Delaney: Groups of death: a look back

The biggest talking point in the build-up involved the decision to have an additional draw to determine which unseeded European team goes into Pot 2, alongside the African nations, Chile and Ecuador.

The previous time there were nine unseeded Europeans was in 2006, when the lowest-ranked (Serbia and Montenegro) was automatically shunted and ended up with a very tough group alongside Ivory Coast, Argentina and Holland.

This time France were the lowest-ranked but were spared that automatic fate, triggering the usual conspiratorial talk given that both Michel Platini, the UEFA president and Jerome Valcke, FIFA's general secretary, happen to be French.

It probably was not the cleverest thing to do. Just as it is not particularly clever to determine the "pot protocol" at the very last minute (Tuesday), because all it does is open you up to this sort of criticism.

FIFA shouldn't be bound by precedent, but -- politically -- it makes sense to draw up the rules well beforehand. Had they determined them, say, a year ago (after all, it's not as if it's a surprise that there are nine unseeded European teams and only eight can go in one pot), this whole matter would likely have gone unnoticed.

In the grand scheme of things, it shouldn't matter much. Holland and Italy were seen as two of the biggest "victims" of the decision because they came within a whisker of being top seeds and now could find themselves in a very tough group with each other, Brazil and the USA or Mexico.

Then again, Holland could have avoided this by not drawing with Estonia in qualifying, and Italy could have done the same by simply beating Armenia at home.

Furthermore, as Italy coach Cesare Prandelli pointed out, "had we been drawn in a qualifying group with Spain, well, it could have been us in France's shoes."

Come Friday afternoon, all of this will disappear. The FIFA officials, the FA delegates, the ex-pros turned FIFA ambassadors, the journalists, the giant tents, the trucks, the security guards, the smiling volunteers, the Tropa de Choque and, of course, the temporary cellular towers with their 4G capability will either be gone or on their way.

And what we will have left are endless possibilities and permutations, projections and predictions; plenty of scenarios to mull over between now and June.

It's the time of year when any of the 32 countries can harbor hope of making history and visualize just how they're going to do it. Enjoy it while you can because, come June, reality will set in.

Just about every matchday will mean another dream is deferred, until there is but one nation left standing, triumphantly, at the Maracana in Rio de Janeiro on July 13.