Road to Brazil had many twists and turns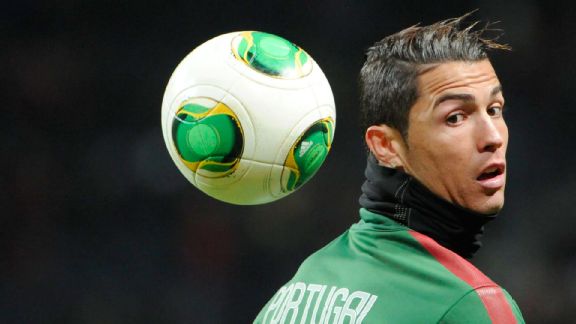 Erik Martensson/Getty ImagesCristiano Ronaldo discarded the notion that he doesn't step up in critical matches by single-handedly guiding Portugal to the World Cup.
BUENOS AIRES, Argentina -- For some, the path was smooth. For others, it was a harder road to travel. But in the end, all of the major world soccer nations will reach their destination of Brazil in June 2014. From all parts of the globe, the faithful representatives of their regions and the usual powers from across different eras, like France, Portugal, Mexico, Uruguay, Cameroon, and Nigeria, have joined in.

I would remind those who argue that the absence of some of today's world-class players, such as Gareth Bale or Zlatan Ibrahimovic, will be noted, that individual brilliance is not typically sufficient, and that neither Wales nor Sweden played well enough as a team to earn a spot in the top 32.

In Sweden's case, the team faced obstacles that proved insurmountable: first they shared a group with Germany, a team that is always a favorite for reaching the final phase. Then, in the playoffs, they had the bad luck of drawing one of the teams that everyone wants to avoid: Portugal. And as if that were not enough, they encountered a Cristiano Ronaldo in top form.

All we can do now is accept the evidence: as we have said several times before, we are in the presence of an amazing talent, who would surely be the best player of his generation had he not been born in the same era as Lionel Messi. There are few players as complete as he is: he scores in every possible way, he has a powerful shot, he can dominate both sides of the pitch, he is one of the world's best headers, and in terms of speed he is as explosive as he is fit, enabling him to leave his rivals in his dust.

He is a physical marvel: it is difficult to remember a time when he couldn't play due to injury, even going back to his Manchester United days.

Much of the criticism directed at him centers on very subjective issues of attitude or psychology, like his alleged arrogance and selfish personality. Without getting into whether those are real or imagined defects, I don't think they can put into question his quality as a player. How many big stars have been accused of behavior that was much worse than Cristiano Ronaldo's?

Speaking of psychological issues, another of the criticisms that used to be thrown at him, and which should now be filed away, is that he doesn't perform at critical moments. That idea had already been discredited after his performances in the matches between Real Madrid and Barcelona, where he has even helped to turn La Liga's Clasico in Real Madrid's favor in his one-on-one duel with Barcelona's Messi. It should now be definitively discarded after the show he put on in the two games against Sweden.

Not only did he score all of Portugal's goals -- three of them during the away game -- but he also carried his team when Sweden took the lead 2-1 in the second leg and was only one goal away from upending the playoff. If what Ronaldo did is not considered showing up at a critical moment, I don't know what is ...

And while he was at it, he strengthened his candidacy for the Ballon d'Or, which continues to elude him. Even in Real Madrid's worst season with Jose Mourinho, Ronaldo shone with his own light. It should be enough that at this point of the year he has already scored many more goals than Messi and is threatening to end Messi's reign ...

But the real challenges for the Portuguese player will arrive in 2014, when he must try to get Real Madrid back on top and lead the Portuguese team, which depends on him too much (ironically, just like Argentina depends on Messi), a team that aims to go from being an eternal promise to finally establishing itself among the world's elite.

Rocky road for some

They may always have been candidates for the trip to Brazil, but France, Mexico, and Uruguay had to make greater than expected efforts to eventually seal their passage.

After having shared a group with Spain, the current world champion, France had to face a playoff in order to earn the ticket to Brazil. Their 2-0 away-game loss to Ukraine left them in a precarious position. Few thought they could turn around the score, since no team had ever come back from a two-goal deficit.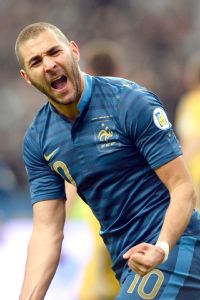 Lionel Bonaventure/Getty ImagesFrance's Karim Benzema celebrates after scoring his team's second goal against Ukraine.
But France did it, more due to their spirit in chasing the goals they needed than due to the cleanness of their play. And thus the defender Mamadou Sakho emerged an unexpected hero, clearing the path forward and forcing the third goal. In the midfield, Karim Benzema redeemed himself in front of fans who have yet to completely accept him, just like with their big star Franck Ribéry.

It is true that Benzema was in an offside position when he scored, as true as it was that his earlier, disallowed goal had been legal. One mistake made up for the other and quelled the rumors of a conspiracy by the referees.

It's a good thing for football to have a team in the World Cup that, in the last 15 years, has been among the main protagonists in the important tournaments, even when it have alternated good World Cups with bad ones.

The same occurs with Mexico and the negative impact its elimination would have had on many levels, even economic ones. But regardless of how poor they were in their qualifying group, the playoffs revealed the logical differences between a regional power and a team that still has a lot of work left to do. The first leg made it clear that only a miracle would see New Zealand in the World Cup, and the second leg confirmed Mexico's superiority.

Now Mexico has six months to correct its mistakes and get on course. It got out of trouble with a team of domestic league players, but without a doubt, it will need its "Europeans" for the major challenge of the World Cup.

Uruguay was the other team that suffered in the qualifying round but could not miss the final phase. It too defined its playoff in the first leg, overrunning Jordan to expose the great disparity that puts into doubt the idea of trying to expand World Cup participation.

After achieving a richly deserved fourth place in South Africa and winning the last Copa America, Uruguay had hit a bad patch. But the team's foundation remains the same: a very strong attack and good balance on all of its lines. Uruguay will be, without a doubt, another of those teams that no one will want to have in their group.