A throw of the Allardyce - Part Two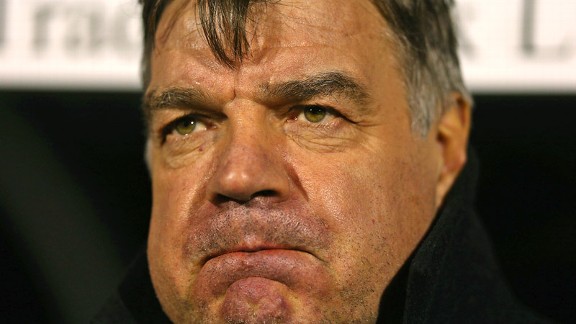 Paul Gilham/Getty ImagesIt's unlikely Allardyce will oversee fast, attacking, attractive football
I've long argued that West Ham are in a unique - and entirely unwanted - situation. The fans of clubs like Aston Villa, West Bromwich Albion, Sunderland, both Sheffield teams, Blackburn, Bolton and Everton - to name just a few - may occasionally bemoan their fate and the capricious nature of the Gods of football but all of them have seen a Football League (Premier League) trophy or two at some time or another...well, OK some of the aforementioned fans may not have actually seen a trophy unless they are extremely old, but at least the plaque remains in the boardroom. West Ham have never won the league and can only count to one season (1986) when they even came close.

- A throw of the Allardyce - Part One

Now before the fans of Torquay and Barnet write in, I know there are a lot of clubs out there that haven't won the top league. But when you factor in top-flight appearances in either the old First Division or the Premier League, West Ham sit 22nd in the all-time table. Considering when I talk about the Premier League and its predecessor the old First Division, we're looking at a time going back to 1888 here, only Stoke and Birmingham can cite more seasons in the top strata without winning the league. Even then, there's only a season or two between West Ham and the clubs above them and, certainly with Nottingham Forest and Birmingham whiling their way in the Championship currently, there's a strong possibility the Hammers will move into 20th place very soon.

I'd go further in that, were Stoke to be relegated while the Hammers remain up, within a year or two many reading this will see West Ham as the highest placed club never to have won the league.

But - and here's a big but - in terms of silverware, the Potters and the Blues can only point to a League Cup or two to adorn their trophy cabinet. West Ham meanwhile have three FA Cups, a handful of lost finals in the League and FA Cup and two European finals (one win, of course) most, if not all, within a reasonable living memory of someone who wouldn't necessarily be applying for a bus pass yet.

It's a fascinating statistic that points to the fact that West Ham United are probably either - depending on your view of life - either the most successful, least successful club in the league or, more likely, the least successful, most successful club in the country. I believe it's this reason, plus the fact that most fans will probably have a father or grandfather who can remember the good times, why West Ham fans have a greater, if arguably misplaced, expectancy than most.

Responding to a recent request from a Sunderland blogger to answer a few questions on a league game between the two clubs I came in for a bit of stick when I suggested that "West Ham were a club out of place in the Championship". When I defended myself by pointing out that in their relegation season's West Ham have never finished lower than 7th (and in that season they won the FA Cup!), most combatants were surprised. Compare this to a club like Manchester City or Leeds who have both dropped down to the third tier in recent memory, or Chelsea who only survived by the width of a goalpost, and you'll see it's quite an admirable statistic. Once down, West Ham are usually favourites to return quickly and normally oblige within a season or two.

In fact, since they were promoted to the First Division in 1958, West Ham have quite a good record in terms of having a presence in the top tier while, perversely, their brief spells in the second tier have actually added to the silverware cabinet - admittedly in a reluctant way - in terms of Championship trophies or, as last season, a play-off appearance at Wembley. Of course, I realise this isn't much if you're speaking to an Arsenal or Liverpool fan but, believe me, there are a good eight or nine clubs above West Ham in the all-time league table (Derby, Wolves, 'Boro, Wednesday, Sheffield United) who would kill for that currently.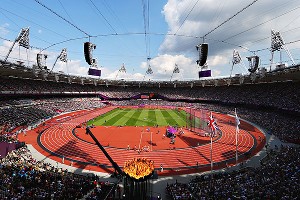 Michael Steele/Getty ImagesThe move to Olympic Stadium could spark an upturn in West Ham's achievable ambitions
In short, with a move to the Olympic Stadium and the higher profile and likely major investment that should provide, West Ham could be making a move from their usual mid-table position to at least having aspirations for something more. But, in terms of history and recent experience, Sam Allardyce isn't offering the club much more than they have been used to - and it's actually a complete anomaly to pretend he's somehow undermining a Golden Age.

- Ryan: Where are West Ham going under Allardyce?

It's unlikely Allardyce will oversee fast, attacking, attractive football but - and I get tired of stressing this - none of the last few incumbents of the manager's hot seat has given us this either. Since Harry Redknapp employed the likes of Trevor Sinclair and Paolo Di Canio at the end of the '90's and beginning of the '00's only Alan Pardew, for a brief spell in an encouraging cup run, brought in player's who looked like they may be able to emulate the likes of Brooking, Devonshire, Cottee and McAvennie. When West Ham bought Carlos Tevez and Javier Mascherano, the future looked bright. And we all know where that ended.

There's no doubt that the average West Ham fan doesn't really expect Champions League football or any kind of serious assault on the title. All they ask is entertaining football, a bit of excitement occasionally and the chance to see 'their own' coming through the ranks. But perversely they have so often seen a side struggling to stay in the division, hampered by poor purchases and team selection by second-rate management and inept leadership at board level. The task of Sam Allardyce is to ensure that the Hammers build a solid presence in the Premier League - something akin to Everton say - probably believing that once that has been achieved the club can strike out from there.

It's an unenviable task perhaps, but it really shouldn't be beyond the current owners or the manager to deliver this base line. From there? Anyone's guess!