Carroll signs as West Ham signal ambition
I'd just got in from the Paralympics, was looking forward to going back to Stratford on Friday for an early start and was hoping to grab just a few hours sleep to keep me ticking over, when I decided to just unwind for ten minutes by having a quick scan of the sports headlines before I turned in.... major error!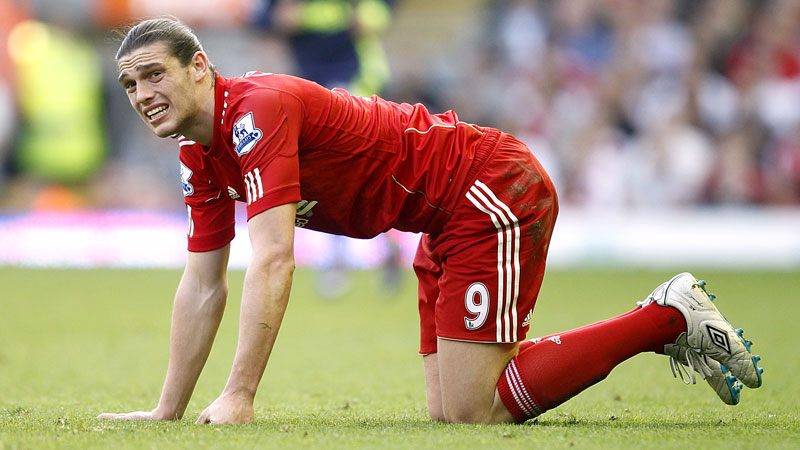 That Andy Carroll has joined West Ham on loan with a view to a permanent deal next summer is a major surprise and in terms of transfer news is a signing from right out of the top drawer. A 23-year-old England striker doesn't often come onto the market and when he does, its seldom that a club like West Ham is able to attract him when the lure of European football is usually available elsewhere.

• Rodgers: Carroll 'a strategic decision'
• Carroll seals West Ham loan move

It is true that rumours of this deal have been hanging around for most of the summer but I'd be lying if I didn't say that I'd assumed them to be so much paper talk with just a touch of the West Ham management trying to raise the club's profile in an attempt to lure some bigger names. When the supposed 'chase' for Carroll died out earlier this month, I wasn't surprised but it seems the whole deal has been ticking over all along and certainly the quotes from the former Newcastle striker seem to indicate he's more than happy to be heading towards east London, where he will join his old Newcastle boss and former team-mate Kevin Nolan.

Undoubtably this a major coup for the Hammers, Sam Allardyce said earlier this month that a deal involving Carroll would pretty much ensure the club's survival this season and it's difficult not to agree with that assessment. Andy Carroll's aerial ability will always cause problems to most defences but the player is also deceptively good with the ball at his feet and the combination of Carroll and Matt Jarvis together is an exciting prospect.

Of course, many will point to Allardyce's supposedly preferred route one option and opine that Carroll is probably the type of player to help support that tactic but as I've argued long over the past season or so, Sam is a man who plays the percentages and whether he scores or just poses problems for others to exploit, Andy Carroll is a player that will make a vast deal of difference to this West Ham side.

Carlton Cole would seem to be the man most likely to be affected by the move - it's hardly likely the pair will be playing together up-front - but with Cole unlikely to play 30+ games a season with continuing injuries, I'd rather see this as strengthening the centre-forward position rather than being a direct replacement for West Ham's top scorer over the past few seasons.

Carlton has never looked comfortable playing the lone striker role and I think tactically this is one of those moves that will reap benefits elsewhere - particularly in midfield - where the Hammers have often been forced to play deep as huge gaps occur between the striker and the supporting players. Cole can now play either a cameo role or support from the bench and I think it will suit him better. It will certainly be preferable for West Ham to have a player who can use his aerial ability and strength to hold the ball up as it will allow Kevin Nolan to drop in behind where he can cause most problems.

Even though West Ham seem to be ensuring their status with this marque signing, it was equally surprising to see ex-Bristol City striker Nicky Maynard being off-loaded to Cardiff City for a reputed £2 million. Maynard only joined in January and, together with the sale of Sam Baldock, earlier this month, these sales do seem to suggest that Allardyce has either bought in haste or, as many suspect, his purchases last season were merely to ensure West Ham got out of the Championship. It seems Maynard's goal in the League Cup in mid-week was his farewell.

Of course, the more preferable argument to this is that, with the possibility of moving into the Olympic stadium in a few years time, the club need to not just survive but also make a statement of intent about their future direction. Whatever else the signing of the £20 million-rated Andy Carroll says, it certainly indicates that West Ham mean business.