It is with great sadness today that we learn of the death of John Bond at the age of 79.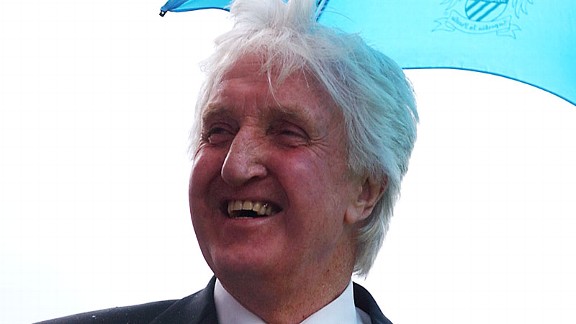 Bond is regarded as one of the greats at Upton Park, where he starred in the 1964 FA Cup-winning team and, although he missed out on the European final a year later, was certainly responsible in part for the side reaching the 1965 Cup Winners' Cup final, playing in four earlier rounds.

Bond made a staggering 444 appearances for West Ham over a 16-year period and was one of a small band of players who oversaw the rise of the club from an east end backwater to one of the best in Europe during the mid-1960s.

Bond's ability as a dynamic full-back was first noted when playing for Colchester United – he was a local lad born in nearby Dedham – the Essex club was then managed by Ted Fenton, later to become first assistant manager to Charlie Paynter at the Boleyn, then manager in his own right.

Paynter subsequently offered Bond a contract and he turned professional with the Hammers in March 1950. John had a ferocious strike on him and was a frequent goalscorer from right-back at a time when defenders rarely crossed the half-way line. He soon became a regular at Upton Park, missing only one game in the 1957-58 season as West Ham won the Second Division title and cemented their place among English football's elite. Bond actually scored eight goals in that campaign and was selected for the England 'A' team as a result.

Bond was one of the original members of the 'Academy', a near legendary body of players who used to meet in Cassettari's cafe in the Barking Road to talk football. Led by Malcolm Allison and including fellow team members Noel Cantwell, Dave Sexton, Jimmy Andrews, Frank O'Farrell and later, of course, Bobby Moore, these players built the principles of attacking, passing football, a mantle adopted by Ron Greenwood to help both West Ham and England reach heights they have rarely achieved since.

Bond won an FA Cup winners' medal playing in the 1964 win at Wembley but lost out to Joe Kirkup when West Ham returned a year later to beat TSV Munich 2-0 in an exhibition of total football in the 1965 Cup Winners' Cup.

Reaching the end of his career with the Hammers, John left Upton Park in January 1966, after 381 league games for the Hammers, in which he scored 32 times. He joined former 'Academy' member Frank O'Farrell at Torquay United before embarking on a successful career as a coach and club manager - which saw him take charge at Gillingham, Bournemouth, Norwich, Manchester City, Burnley, Swansea, Birmingham and Shrewsbury.

During his spells in the 70s and early 80s with Bournemouth, Norwich and Manchester City, John was a high profile manager with many TV punditry appearances and an reputation for a good quote, a smart one-liner, a neat line in nifty suits and a hair style as spectacular as his ball-striking ability.

Although his successful career took him around the country – his loss will be mourned at many grounds this week – John Bond was principally a West Ham man and his passing has saddened everyone connected with the club.

RIP John: a true Hammer.