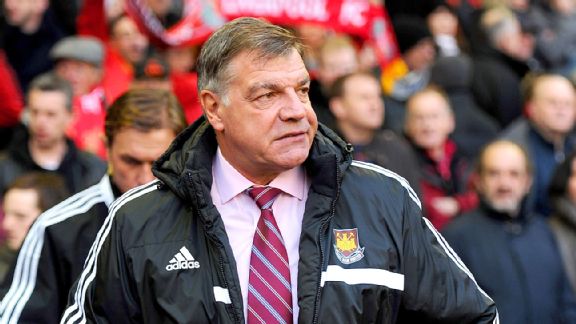 John Powell/Getty ImagesEmbattled manager Sam Allardyce's side were 4-1 losers at Liverpool on Saturday, dropping the Hammers to 17th in the table.
It was interesting to read the comments made by my ESPN blog colleague Vinny Ryan after the game against Liverpool at the weekend, because at their very heart, they lay at the centre of every argument that has ever taken place following decades of frustration at Upton Park.

- Report: Carroll won't be rushed back

Generations have come and gone in the East End, but I'd bet you can pretty much transpose any conversation taking place before the game this coming Saturday and whistle it back 20, 30, 40, 50 years and hear the same thing. Continue Reading...