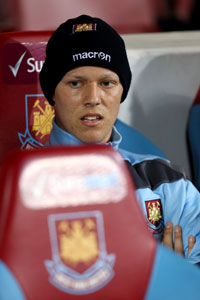 PA PhotosDylan Tombides lost his battle with cancer on Friday.
West Ham United have sadly announced that striker Dylan Tombides has died at the young age of 20 from testicular cancer, an illness the youngster bravely battled since first being diagnosed in the summer of 2011.

It was thought that Dylan had won his fight against the cancer; after months of surgery and chemotherapy, he made an appearance against Wigan Athletic in a League Cup tie in September 2012. But tragically, the highly respected youngster suffered a relapse and wasn't able to recover a second time. Continue Reading...