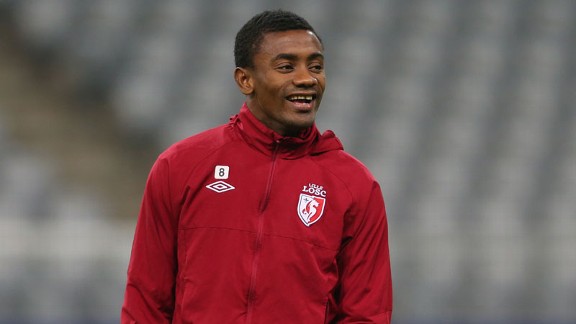 GettyImagesSalomon Kalou: Versatile forward fits West Brom's player profile.
The transfer strategy of West Brom is nearly the complete opposite to that of the majority of their rivals. Whilst the likes of Swansea, Norwich, Southampton and West Ham have already spent big this summer, Albion are highly unlikely to have an outlay of more than &pound:5 million on fees this summer, unless they pull off a big surprise. The Baggies much prefer looking at loan deals with a view to a permanent move, regular loans and free transfers, with the focus being on wages, which accounted for nearly 75% of the club's turnover last season.

This cost-adverse strategy does come with some risks, as does the approach taken by their mid-table rivals in spending that bit of extra money on fees. Whilst these clubs risk over-spending with very little reward, The Baggies policy can sometimes prevent the club from securing the players they want. Scott Sinclair is one of a few wide players that Albion are pursuing and of course they will face competition for someone who, despite having a poor season at Man City, has established a good reputation at the highest level.

- Granqvist targeted by West Brom

It's widely reported that Albion are keen to initially loan Sinclair, with the option to buy at the end of the season being mooted as part of the deal, whilst other reports suggest a normal loan deal. This comes with a few risks, the first of which is that Manchester City may only wish to let Sinclair leave on a permanent basis, this would certainly hamper Albion's chances of signing the wide man. Secondly, the big risk with a loan deal is that if Sinclair was to have an outstanding season at The Baggies he puts himself in the shop window and again West Brom will face big competition to sign him permanently. Similar could be said of the pursuit of Matej Vydra, although that deal is looking less likely due to the reluctance of Udinese to loan the player out before any permanent deal being made.

West Brom's scouting network is respected as one of the best in the English game, it has plucked players like Claudio Yacob, Youssuff Mulumbu, Jonas Olsson and even Peter Odemwingie from relative obscurity for small fees, players who have gone on to become the backbone of West Brom's most successful sides for 30 years. Their judgement can't really be questioned, yes they've signed the odd flop but more often than not the signings have proved to be very successful. Therefore you have to question why the club is seemingly unprepared to back this judgement by coughing up a little more money for a player than they normally would. There is no need to go crazy, but on occasions it does seem that The Baggies are making a rod for their own back with the transfer strategy.

However, with the approach unlikely to change any time soon, it's worth looking at the profile of players Albion are aiming to sign.

Nicolas Anelka is the only permanent signing this summer and he should give a good indication as to the type of qualities West Brom are looking for. Pre-season has shown that Anelka has certainly changed as player. Formerly a speedy number nine, he is now far more likely to drop deep to receive the ball and build from there, whilst still retaining his poacher's instincts in front of goal. Anelka's versatility is probably one of the main reasons he was so appealing to the West Brom hierarchy, he can be the main striker, but as stated above, he can play a little deeper and has also played a wide forward role for long spells in his career.

It's clear from other West Brom targets that versatility is one of the key elements Albion seem to be looking for in a player. On Wednesday, Albion activated the release clause for Salomon Kalou and he is another example of that adaptability West Brom are looking for. Kalou is capable of playing through the middle and also as a wide forward on either side, similar to Anelka.

One other interesting name linked with The Baggies was Craig Gardner; another versatile player, who would provide cover at both central midfield and right-back, two areas where West Brom need to strengthen. But again, The Baggies' reluctance to pay a fee immediately could scupper any deal to bring the ex-Aston Villa and Birmingham man back to the Midlands.

We will only be able to judge the transfer strategy of West Brom at the end of the window and then again at the end of the season, but at the moment the benefit of the doubt has to be given to the club considering how successful such a policy has proved over the previous three windows.