Two links between two contrasting clubs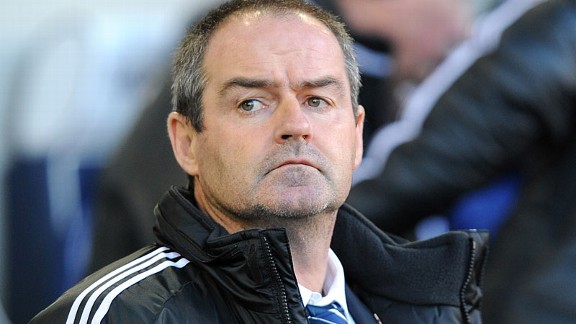 PA PhotosSteve Clarke: Former Chelsea coach has excelled at West Bromwich Albion
Are there two more contrasting clubs in the Premier League than West Bromwich Albion and Chelsea? One ran by a Russian oligarch, the other by an English accountant. One hires and fires managers with seemingly little thought behind the next appointment, the other has plans in place for the next managerial appointment before losing the current incumbent.

Chelsea spend £50 million on a striker, three seasons into the Premier League West Brom have spent less than £20 million on all of their signings. West Brom have had their fair share of controversy lately with the Peter Odemwingie sage but that is completely out of the ordinary, for Chelsea that sort of thing appears to be a regular occurrence.

There seems to be no clear power structure at Chelsea where as West Brom there is a clearly defined way of working, a sporting and technical director providing the link between Chairman and Head coach. There is a technical director at Stamford Bridge, but he seems to have little dealing with the manager and lots of dealing with the owner.

In fact the only two real links between the clubs at the moment are Steve Clarke and Romelu Lukaku. Clarke, Chelsea's former assistant coach, has come into West Brom and taken them up another level, to the point where they are competing for a European spot, despite this being his first season as the main man.

He has clearly learnt a lot from some of the great managers he has worked under, such as Jose Mourinho, but he hasn't copied them. He's got his own style that whilst entertaining to watch remains resolutely solid at the back. Clarke has come through a tough spell of games where many key players were missing with a fair amount of credit. He said all the right things and showed that even whilst the chips were down, he was capable of making changes that would affect proceedings, something that was most evident in the comeback against Aston Villa.

Clarke has been impressive in his dealings with the press, particularly in wake of Peter Odemwingie's failed move to QPR. He has provided clarity to the situation, he hasn't ranted or raved yet has still got the point across to Odemwingie that what he did was wrong.

His role in bringing Lukaku to the club cannot be under-estimated. The big Belgian said himself that one of the main reasons he chose to join West Brom ahead of a host of other clubs was because of Clarke's reputation as a coach, something that was reaffirmed to him by senior players at Chelsea who had worked with Clarke.

The head coach has nurtured Lukaku well, initially using him as an impact sub where there was less pressure on him and Lukaku could use the best of his attributes up against tired defences.<

As Lukaku developed and adapted, he got more starts which enhanced his development even further. It has now reached the point where Lukaku is a key player and considered one of the main contenders for young player of the year. A lot of that is down to his ability but Clarke's careful management of his talent has been hugely impressive.

All of the above points mean it is likely that at some point in the summer, Clarke will be linked to the Chelsea job. This may sound a little mad, but as their former coach and former player it is almost inevitable that such a link will be made at some point. After all, Gianfranco Zola has been linked and although he has been successful this season, that has been in the Championship. Clarke is doing a good job in the top division at one of the more unfashionable clubs.

Clarke will probably be asked about the situation at his former club in his press conference. Undoubtedly he will remain as diplomatic as ever. But he knows that West Brom have proved somewhat of a grim reaper for Chelsea bosses recently - Andre Villas-Boas and Roberto Di Matteo were both axed following games against the Baggies - and with Rafa Benitez's latest rant, Albion could again be the club to put the final nail in the coffin of a Chelsea manager.