Inspiration lacking in draw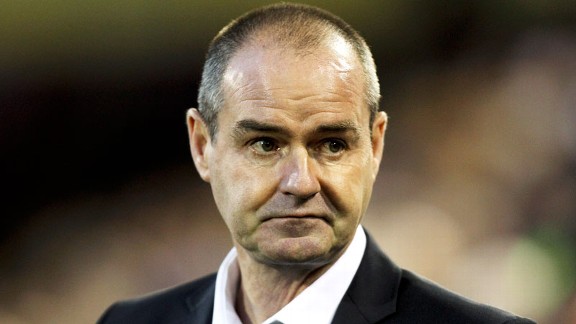 Ben Hoskins/Getty ImagesSteve Clarke's West Brom will pose the next test for Norwich
So the rot has stopped. Well, not really a rot but three defeats in a row is a run that you don't want going on for too long. A point wasn't exactly what West Brom wanted but at least this week Albion gained a point, something they should have done when losing to Stoke in the previous home game.

- Ubha: Good point for Hammers, Baggies

However it was another relatively uninspiring performance from the Baggies who struggled to really create anything from open play against a West Ham side who defended resolutely and in numbers. This seems to be a recurring theme for sides now playing at the Hawthorns who now come and put the impetus on West Brom to break them down, rather than allowing Albion to spring the opposition on the counter-attack.

Unfortunately that is the price that comes with the success that Albion have had at home this season. Their game plan worked tremendously well not just against the top sides, but also versus "lesser" sides, happy to let the opposition have possession and then using incisive, quick passing to score their goals. Now the tables have been turned and it is a facet of the game with which West Brom still struggle.

That was again evident today with West Brom initially struggling to keep the ball and pass it around with the incision and creativity needed. This was mostly down to the lack of width Albion have, but it was further contributed to by the failure of James Morrison and Youssuff Mulumbu to take control of the ball and the midfield in general. The absence of Claudio Yacob was very obvious throughout the game -- the Argentine international brings a sense of calm to the middle of the pitch and he has the ability to just put his foot on the ball and retain it.

In the second half, Albion did look better with Peter Odemwingie moving out to the left hand side of the pitch which gave the Baggies a different option and a way to expand their game beyond the crowded middle of the pitch. Chris Brunt's move into the middle of the pitch also proved beneficial, as he had a far greater impact there than from out wide.

It wouldn't surprise me to see Brunt play that role more often; he seems to lack the pace now needed to play out wide. But he does have superb passing ability, which is something that, as mentioned, Albion seemed to lack in the first half. He helped with the ball retention and he may get another go in that role next week with Mulumbu banned after picking up his fifth yellow card.

Albion face Norwich next weekend and they will come and attack West Brom, which should be better suited to their style.