The toughest test of them all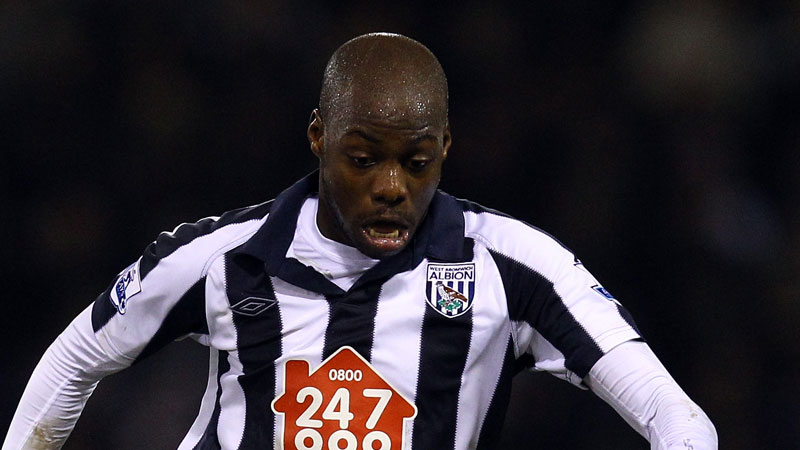 GettyImagesYoussouf Mulumbu: Has really come to the fore this season
The international break is finally over and it seems as if Albion have emerged relatively injury free from the break. The only doubt from those who were on international duty is unfortunately influential midfielder Youssuff Mulumbu, who has a 60-40 chance of playing on Saturday.

The potential loss of Mulumbu will be frustrating for Steve Clarke but it will also be something he will have to get used to as Mulumbu's Democratic Republic of Congo side have qualified for the African Cup of Nations, meaning Mulumbu will miss a large chunk of January. Although West Brom are blessed with a large stock of midfielders, there isn't really someone who can fill the role of Mulumbu who does a superb job of driving Albion forward with the ball, and covering huge amounts of ground for the team.

- Clarke calm about Mulumbu loss

Clarke will be praying Mulumbu is fit and raring to go for Saturday as Albion welcome the current Premier League champions Manchester City to the Hawthorns. Last season under Roy Hodgson West Brom secured a 0-0 draw against City at the Hawthorns, in what was a superb defensive display as Albion became the first side to stop City scoring in the league that season. I expect Steve Clarke may take a somewhat different approach to Hodgson in that respect.

The shape and defensive discipline from Hodgson's reign has remained but I believe Clarke will send the players out with a bit more freedom than last season against City. It certainly won't be all out attack but whilst Hodgson looked to counter-attack City last term, Clarke will want Albion to try and maintain possession a bit more and create some attacks of their own.

I think there will be two key men for Albion on Saturday in terms of attacking. One of them is fairly obvious as he has been a stand-out player all season, Claudio Yacob. In Yacob, The Baggies finally have someone who can keep a hold of the ball in the middle of the park, which will be vital in containing City. They are far less likely to score if we have the ball, Yacob will be key in that particular area of the game. He will also have a huge job to do defensively against arguably the best central midfielder in the league, Yaya Toure.

Although I've said there are two key players, the second depends on who Clarke chooses to lead the line against the champions. Romelu Lukaku is back in training and should be available for Saturday, so it seems once more a choice between him and Shane Long. I would like to see Long given the chance to continue up front, his pressing of the defence will prove vital in a game like this where Albion will need to work hard out of possession.

But the most important job of all for whoever starts up front is to hold the ball up when he gets it. Clarke will look to continue a more possession based game but the fact is City are likely to have a lot more of the ball thus it is vital when Albion are in possession that it sticks, rather than coming straight back at the defence.

This is without a doubt the toughest test of Steve Clarke's tenure thus far, but if he were to emerge with a credible result, people will have to start taking notice of Albion this season.