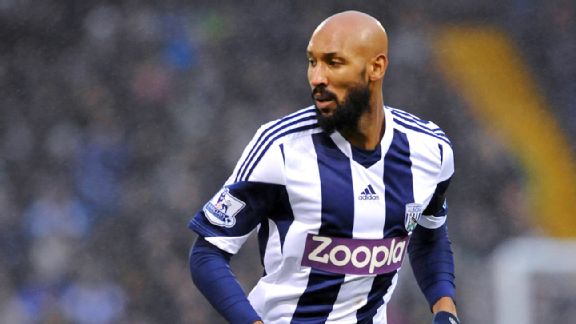 Olly Greenwood/AFP/Getty ImagesNicolas Anelka has scored just two goals for West Brom this season.
As the Nicolas Anelka "Quenelle" saga finally nears its conclusion , it's fair to say that it is yet another phase in what has proved to be an unhappy partnership between player and club.

It seems likely that Anelka will accept the five match ban he's been handed by the FA instead of appealing, which is definitely the right decision. Dragging the whole affair out any longer would have provided just another unwelcome distraction when all of the club need to be pulling in the same direction as they try to get away from the relegation zone. Continue Reading...