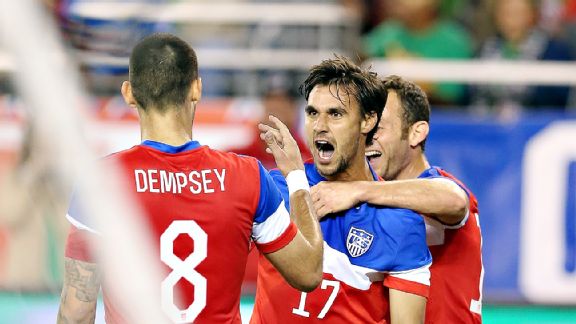 Christian Petersen/Getty ImagesWondolowski has scored nine goals for the U.S. since July 2013.

Early on the morning of May 26, 2010, Jonathan Bornstein sat in a hotel room in Hartford, Conn., alongside his roommate, Benny Feilhaber. The tension was almost unbearable.

The U.S. defender had spent the previous four years on the World Cup roster bubble, but the previous evening he had struggled in a 4-2 loss vs. the Czech Republic. Now he was about to find out if he was going to feel the elation of going to South Africa or the crushing disappointment of being left home. Continue Reading...