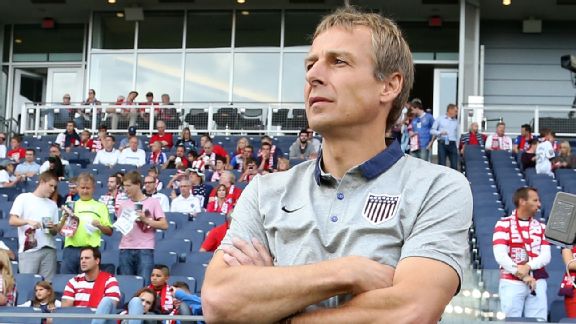 Andy Mead/YCJ/Icon SMIJurgen Klinsmann's U.S. will have plenty of obstacles in the 2014 World Cup.
At this point, your brain is probably fried from trying to calculate all of the scenarios that the U.S. could potentially face when the World Cup draw is announced on Friday.

Due to the number of strong teams in this World Cup -- and the system FIFA will use to fill the eight groups -- there likely won't be any easy path to the knockout stage for the United States.

The Americans' chances of being placed in a cupcake quartet alongside Switzerland, Algeria and Greece are frighteningly slim. Continue Reading...