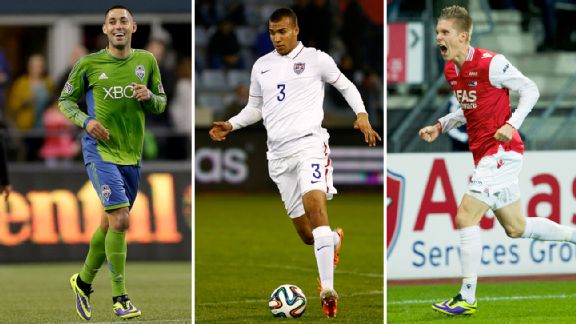 Getty Images/AP PhotoClint Dempsey, left, and Aron Johannsson, right, have plenty to be happy about, but John Brooks should be concerned about his World Cup chances.
With the new MLS season underway, the entire U.S player pool is back in action for the first time since October.

Already, the start of the domestic campaign seems to have done Seattle's Clint Dempsey some good. Come to think of it, the fact that everyone is playing again should provide an injection of energy into World Cup hopefuls both at home and abroad -- not least among the Yanks' contingent of strikers, a group that could include the U.S. captain by the time the Americans get to Brazil. Continue Reading...