USMNT Hot List: Boyd and Kljestan on the score sheet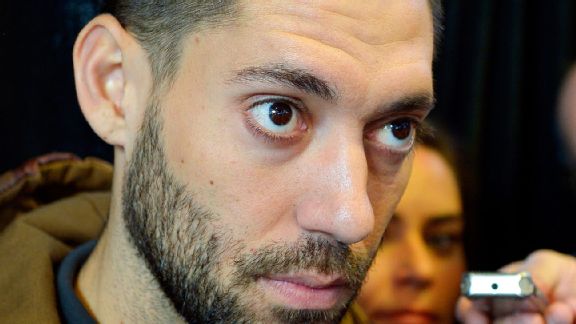 John Sleezer/Kansas City Star/Getty ImagesDoes a loan move make sense for U.S. star Clint Dempsey?
Let's assume for a moment that the report that dropped late Sunday saying Seattle star Clint Dempsey will return to former club Fulham for a short-term loan beginning next month is true (a source told ESPNFC on Monday that Dempsey is definitely going on loan but could not confirm his destination): Is it the best move for the 30-year-old U.S. captain?

On one hand, coach Jurgen Klinsmann has made it clear that playing actual games against top-end European competition is his preference for out-of-season MLS players, and Dempsey, who spent 2007-12 with the Cottagers before playing one season for Tottenham, is a proven performer in the Premier League.

On the other, would spending most of January working alongside other U.S. regulars right under Klinsmann's nose before joining the Sounders for a full preseason be even better preparation for next summer's World Cup?

It's tough to say. Sure, Dempsey struggled after arriving from England last summer in the middle of the MLS season, but he would return match-fit this time. That would allow the normally prolific attacking midfielder to hit the ground running when the new domestic campaign kicks off in early March, three months before the U.S. will arrive in Brazil.

Either way, Dempsey, who's been working out in the Seattle area for the past few weeks, recently told ESPN The Magazine that he's "doing everything I can" to make sure 2014 is a success with both club(s) and country.

For other members of the national team, the direction they're headed in is a little bit clearer.

Here are five players who are trending up (or down) this week.

Warming up

Terrence Boyd, F, Rapid Vienna (Austria)

Why he's here: Boyd scored Rapid's lone goal Thursday in a 3-1 Europa League loss at Dynamo Kiev.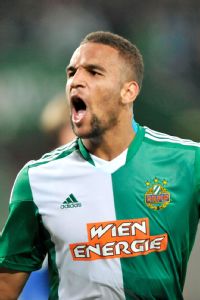 Samuel Kubani/Getty ImagesTerrence Boyd's form is picking up at the right time, even if he still faces an uphil battle for a spot in next year's World Cup.
What this means: It wasn't the prettiest strike, and the defeat eliminated the visitors from the tournament. But Boyd, who remains in an uphill battle to make the World Cup squad, needs all the goals he can get. With 12 in all competitions this season, he's on pace to surpass the 17 he managed a year ago.

Geoff Cameron, RB, Stoke City (England)

Why he's here: Cameron made his 15th consecutive start at fullback for Stoke in Saturday's scoreless tie against Hull.

What this means: Cameron has improved in his adopted spot on both sides of the ball, to the point where he could have surpassed Sounders midfielder Brad Evans on Klinsmann's right back depth chart. But we won't know for sure until early March, when both players (and possibly Steve Cherundolo, who could have Bundesliga games under his belt by then) are likely to be summoned for a to-be-announced friendly in Europe.

See Also:
-Uersfeld: Cherundolo aiming to help U.S. in Brazil

Sacha Kljestan, M, Anderlecht (Belgium)

Why he's here: Kljestan capped his impressive overall display in the Champions League group stage with a goal at knockout round-bound Olympiakos last week.

What this means: Another bubble player, the Californian has a career-high seven goals in all competitions this season, and he certainly didn't hurt himself with his performances in the planet's top club tourney. If Kljestan continues to be a difference-maker for Anderlecht, he'll remain in contention for one of Klinsmann's final roster spots until the very end.

See Also:
-Heneage: Kljestan willing to adapt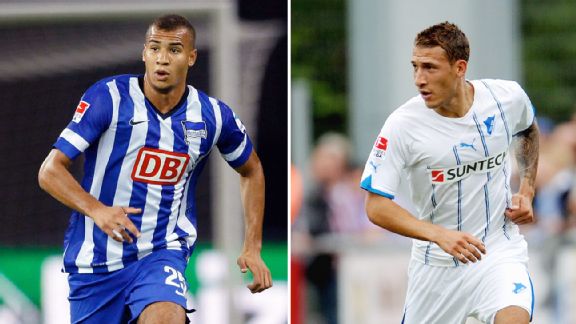 Getty ImagesBoth John Brooks, left and Fabian Johnson have had struggles lately with their Bundesliga clubs.
Cooling down

John Brooks, D, Hertha Berlin (Germany)

Why he's here: Against Werder Bremen on Friday, Brooks was substituted in the 38th minute -- the second time this season he's been pulled before halftime. Afterward, coach Jos Luhukay publicly criticized the talented youngster, saying he "lacked intensity" and "needs to grow up."

What this means: How Brooks, 20, responds will be crucial his chances of making the World Cup roster. With Cameron, Matt Besler, Omar Gonzalez and Clarence Goodson all ahead of him in the center back pecking order, he'll go to Brazil only if Klinsmann knows he can trust him when the stakes are highest.

See Also:
Labidou: Scouting John Brooks

Fabian Johnson, D-M, Hoffenheim (Germany)

Why he's here: The left back/left midfielder has made Hoffenheim's starting lineup just once in the club's previous five games.

What this means: Johnson has been slowed by the sore right ankle he tweaked training with the U.S. in Scotland last month, but that's not why he's been relegated to a role off the bench. His one recent start came immediately following the international break (which may have raised eyebrows inside the U.S. camp, but that's another story). The 26-year-old has been a lock for the U.S. when available, but who's to say things can't change if he fails to win back his starting job before the end of the Bundesliga season?