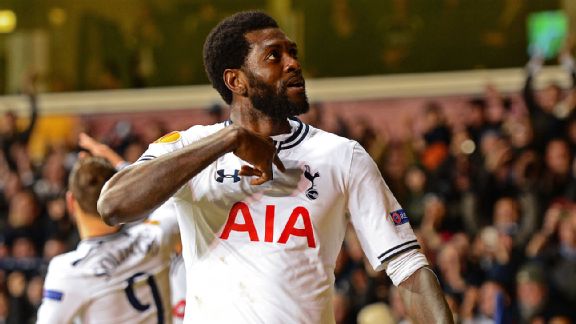 Jamie McDonald/Getty ImagesEmmanuel Adebayor and Spurs face a busy March with visits to Chelsea, Liverpool and Benfica.
When you have good players and a kind fixture list on your side, results can go a team's way even when it is not playing well.

A very poor Cardiff was beaten at the weekend thanks to a smart ball from Emmanuel Adebayor and an instinctive finish from Roberto Soldado. It was a moment of cohesion between two talented players on a day when Spurs were abysmal, and it proved enough to win the game.

- Crace: Spurs' good luck keeping them afloat

That's fine when you're playing Cardiff, but Tottenham are entering a stage of the season where nothing will come easily. Continue Reading...