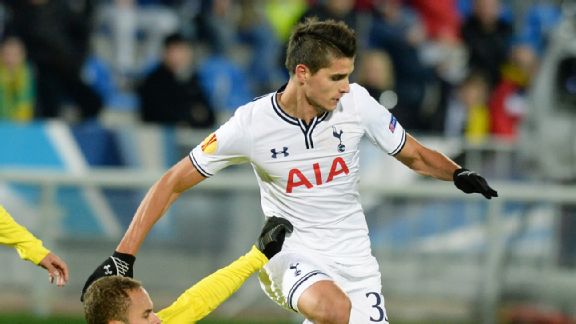 YURI KADOBNOV/AFP/Getty ImagesErik Lamela and Tottenham can close out a perfect Europa League group stage with a win on Thursday versus Anzhi.
One of the many reasons that the Europa League is a fatally flawed competition is the fact that the third-placed Champions League teams turn up halfway through like uninvited guests at a party.

Spurs have been the favourites to win the competition with the bookies all season but you'd have been daft to bet on them to do so -- and not just because they haven't been playing particularly well.

- Crace: Spurs' defensive depth an issue
- Report: AVB: Liverpool clash a litmus test

The likes of Benfica, Juventus and Shakhtar have all finished third in their Champions League groups and will be joined by four more of Europe's top teams when tonight's final qualifiers are done and dusted. Continue Reading...