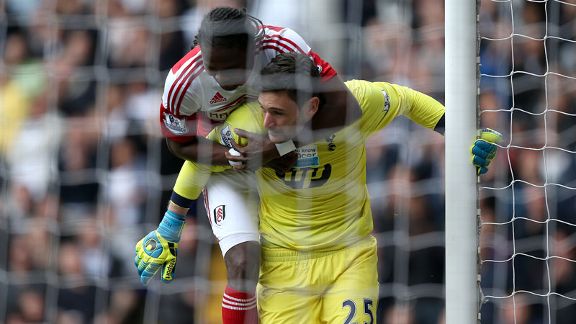 PA PhotosHugo Rodallega jokes around with Hugo Lloris after the Tottenham goalkeeper denied him on Saturday.
No one expected much from this fixture. Spurs had nothing to play for but the pain of playing around 30 of their 38 games next season on a Sunday, while relegation-threatened Fulham were willing but not able.

From such unpromising circumstances a reasonably entertaining match emerged. It was one that showed some promise for the future.

That's not to say that Tottenham's 3-1 win wasn't without its flaws. The game featured the normal amount of horrendous defensive errors but the home team nevertheless outscored their opponents. Continue Reading...