Why Villa deal collapse does not mean Spurs will sign Benteke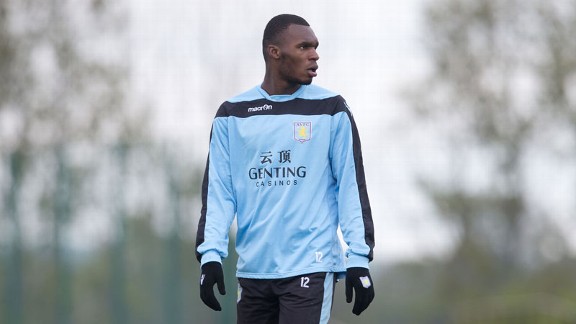 GettyImagesChristian Benteke is attracting interest from an array of clubs
You go to all the trouble to bash out 600 odd words regarding the possibility of Tottenham signing David Villa, and he then ends up joining Atletico Madrid instead.

Not even 24 hours had passed since the publication of my last article -- on why Villa would be a great signing for Tottenham despite his age -- before it was rendered utterly irrelevant, as Barcelona announced that they had agreed to a deal with Atletico Madrid.

Considering that many Spurs fans had been arguing against signing the 31-year-old Villa on the basis that the fee would have been too high, the fact that price turned out to be just £4.4 million was something of an eye-opener. To put it into perspective, Wigan recently completed a deal to buy the 32-year-old Grant Holt from Norwich for £2 million.

Villa has yet to agree to personal terms (though knowing my luck he will have done so by the time this article is published), but you would imagine that it's near to being done, considering that Barcelona already made the announcement about the deal.

So if Villa's not coming to White Hart Lane, then who is? Christian Benteke has put in a transfer request at Aston Villa, and it looks likely that the Spurs will be interested, even if the proposed £25 million fee might be a little ambitious.

I've seen some discussion from Tottenham fans, suggesting that missing out on Villa will be a good thing if it means the Spurs get Benteke instead. However, I've never thought of this as an either/or thing. Even if the club had signed Villa, I'm pretty certain that they would have still been in the market for another striker like Benteke.

Admittedly, whether it's a 4-2-3-1 formation or 4-3-3 next season, there's only going to be room for one central striker in the starting lineup. But despite the lack of opportunities, it was clear last season that having only two strikers in the squad is not sufficient.

Three is the minimum requirement. But how do you keep them all happy when you can only play one at a time? The trick is to have one or two very adaptable strikers within the squad. At Manchester United, where they have four top strikers, Robin van Persie and Javier Hernandez are employed centrally, while Wayne Rooney and Danny Welbeck can play in a variety of positions.

When you look at top clubs who have successfully employed a lone striker, they've generally had someone able to fill in from the flanks. At Chelsea, Nicolas Anelka could step in for Didier Drogba. At Liverpool, Dirk Kuyt was able to shift across from the right to take over for Fernando Torres, and at Andre Villas-Boas' Porto, it was Hulk who could do likewise if Radamel Falcao was unavailable.

Villa would have been the perfect player to fill that role for the Spurs. In fact, you could imagine the two strikers as complimentary members of the same squad. Benteke would provide strength and pace, while Villa would be the main man when a more technical approach was required.

So when I pose the question of who will replace Villa, the answer is not Christian Benteke. The Spurs would have tried to sign him regardless of what happened in their negotiations with Barcelona.

The answer will almost certainly be a player younger than Villa, who isn't as good, but nevertheless has potential to grow. In the long-term, it might be for the best, but when it comes to next season, Tottenham won't be as strong as they could have been.