What Spurs need to do to ensure they don't fall short again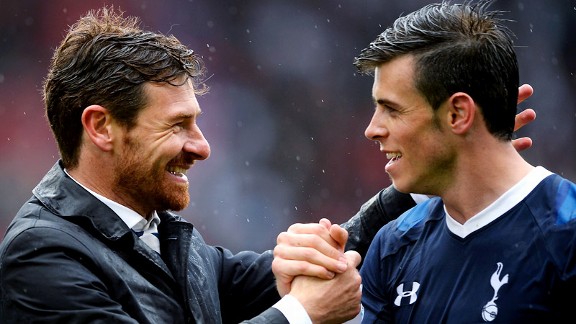 Laurence Griffiths/Getty ImagesAndre Villas-Boas got the very best out of Gareth Bale in the Portuguese manager's first season at Tottenham.
The dust has settled and the football supporter's innate ability to forget about last season and look forward to next has kicked in. So how do Spurs ensure they don't miss out on the Champions League next season?

One advantage that Tottenham can make their own next season is stability. Three of the four teams that finished above Spurs last season will have new managers. You would expect Chelsea to be stronger if it's Jose Mourinho at the helm, but Manchester United are likely to be weaker and Manchester City are anyone's guess.

-Bale hints at Tottenham stay
-Ramos urges Bale to move to Madrid

David Moyes' move to Manchester is also likely to weaken an Everton side from whom Tottenham only took one point last season. Liverpool are likely to become stronger, but they have a long way to come back and it's hard to imagine them finishing in the top four just yet.

Spurs had a shaky start to last season after the appointment of Andre Villas-Boas, but should hit the ground running in August. The summer normally sees some kind of disruption at White Hart Lane, but it looks as if that can be avoided this time round.

It seems likely that Gareth Bale will sign a new contract and stay for one more year at least. Aside from Bale, it doesn't seem likely that there will be much outside interest in poaching other members of the squad or the manager.

If Bale avoids injury and can carry on scoring at a similar rate to what he's managed in the past few months, then he's going to get somewhere between 30 and 40 league goals. History tells us that teams with players scoring that amount tend to finish in a fairly healthy position.

Bale saved the blushes of Tottenham's strikers too often last season. I find it exciting that Spurs managed to gain a record number of points despite the fact that Jermain Defoe and Emmanuel Adebayor only scored 16 league goals between them. With the right personnel, it shouldn't prove difficult to improve on these figures.

This is an issue that Tottenham simply cannot afford to fudge for any longer. Equally important is the need for the type of midfield schemer that Spurs have missed since Luka Modric left.

There has been a lot of talk about the club doing its business early this summer, rather than scurrying around and grabbing whatever's left on the shelf, as if it's Christmas Eve rather than transfer deadline day.

Talk is one thing, action is another. Last summer, I distinctly remember thinking that the club were looking to change their ways when players such as Jan Vertonghen and Gylfi Sigurdsson were signed early on, yet the bulk of Tottenham's transfers were still conducted at the last minute.

We shall see. I'm not naive enough to believe that it's easy to sort out a major transfer. There's a lot of possible complications and these things can take time. That said, it clearly makes more sense to start placing bids in June rather than August 31.

With so much change at the top of the Premier League, Spurs can take advantage by simply being organised and stable. Keep the same manager, don't sell Bale and buy the new players nice and early.

It's simple stuff really, so why do I have the horrible feeling that it won't play out like this? Bitter experience, I guess. Prove me wrong, Tottenham.