Why Spurs don't need to worry about Sandro getting injured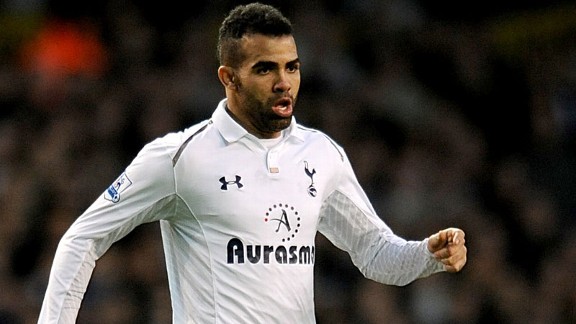 PA PhotosSandro had become a first-team fixture at White Hart Lane
Anyone who follows Sandro on Twitter knew that Spurs were in for some bad news when he published the following message: "Sorry guys, but this one really got me, the beast is hurt..."

It later transpired that Sandro had undergone knee surgery and is probably be out for the rest of the season. The Brazilian international had been in inspired form and it's definitely a blow to Tottenham's ambitions.

Sandro had arguably been Tottenham's best player. Certainly in the top three. Any team would feel the loss of someone who had been playing so well.

Injuries happen though. It's just something that you have to get on with and best player or not, Sandro is far from being the player you'd least want to get injured.

That's because the defensive midfield role is probably where Spurs have the most strength in depth. Scott Parker will now walk into the team, fresh and ready to go, having been out injured himself since the summer.

Parker was the club's player of the year last season and if he can get close to the form that he displayed in the first half of 2011-12, before Harry Redknapp completely burned him out, then Tottenham are not going to miss Sandro too much.

Behind Parker, Spurs have Jake Livermore. It was thought that with Sandro and Parker in front of him fin the pecking order Livermore would go on loan during January, possibly to link up with Redknapp at QPR. I would be very surprised if such a deal would go through now. Livermore should have a part to play this season.

He has his critics, but I think that Livermore is perfectly adept at playing in the holding role and long-term I'd like to see him as Sandro's deputy for the position. He's not a world beater, but every team needs players in the squad who are happy when they're not playing, yet can come in and do a job. It's why Manchester United have always had players like Phil Neville or John O'Shea knocking around.

Behind Parker and Livermore Spurs have Huddlestone. Now while Big Tom is no one's idea of a dynamic defensive midfielder, there are worse players Spurs could stick in there as a fourth choice. Someone who'd probably do a better job than him though is Jan Vertonghen, who used to play as a midfielder at Ajax.

So there's no reason to remain anything other than positive. Sandro is out and it's a shame, but Spurs have other options. That's not true of every area of the squad. If Jermain Defoe got injured right now then Tottenham would be in real trouble.

When Gareth Bale is out, Spurs generally play the right-footed Clint Dempsey on the left, changing the whole nature of the team. If Aaron Lennon is out, Gylfi Sigurdsson has come in to play on the right, despite not being comfortable playing wide.

Perhaps the player Tottenham missed most when he's was out is Moussa Dembele. Other than the out-of-form Huddlestone and the youngster Tom Carroll, Spurs have nobody able to step into the creative midfield role.

That is the area of the team that should be addressed. If we're talking about signing a midfielder, it should not be a replacement for Sandro, but more of a replacement for Luka Modric. That might mean that Lewis Holtby joins Tottenham earlier than expected from Schalke, or that Spurs make another move for Joao Moutinho.

Knowing Tottenham and Daniel Levy, Spurs won't know if this issue will be addressed until the very last minutes of the transfer window. What the club do know though, is that Spurs fans can sleep easy in their beds tonight, with no reason to worry about Sandro's absence. Get well soon 'Beast'.