Arsenal no longer have the runs on Spurs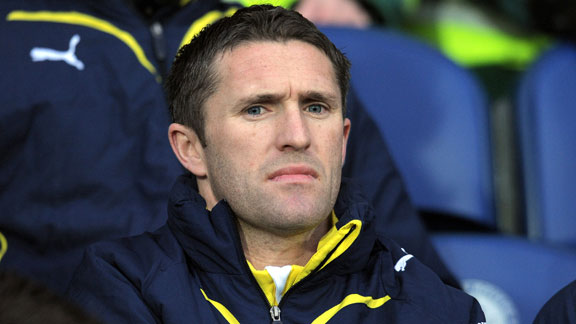 GettyImagesRobbie Keane scored for Spurs on that day in 2008
Arsenal were once a team that I feared more than any other, but that changed one night back in 2008.

Tottenham were due to play Arsenal in the semi-final of the Carling Cup. We'd drawn 1-1 in the first leg, but we hadn't beaten Arsenal since 1999 (a stretch of 21 games). You can see why Spurs fans weren't going into the game brimming with confidence.

Yet when we looked at the clear facts we knew we had a chance. Tottenham had a strong side lead by the deadly strike partnership that was Robbie Keane and Dimitar Berbatov, while Arsenal always fielded a weakened side in the Carling Cup.

I had taken the week off from work and had packed those seven days full to the brim with grand plans. On the Tuesday I would watch Spurs beat Arsenal, on Wednesday I would see Morrissey play live and Friday was my birthday, the gateway to a weekend of hedonistic boozing.

The holiday would start with a trip to see Chas & Dave. Now if I wasn't aware that much of ESPNFC's readership came from the United States, my recent article on Clint Dempsey would certainly have alerted me to the fact.

Therefore I assume that many of you won't have a clue who Chas is, any more than you would be able to pick out Dave from a line-up. For the uninitiated Chas & Dave are a musical duo who play a unique blend of fifties rock 'n' roll and London music hall. What's more, they are Spurs supporters who have recorded a number of songs with Tottenham sides that have reached FA Cup finals.

After the gig Chas & Dave signed autographs and posed for pictures. Strangely, they did this separately, forcing their diehard fans to decide whether he liked Chas better or preferred Dave. It was like Sophie's Choice for cockneys.

I chose Chas. Mainly because I could title the picture 'Chas & Dan' on Facebook but also because he has an avuncular presence and I hoped that this famous Spurs supporter could give me some words of reassurance.

"Chas" I asked pleadingly, "Tell me that we're going to beat Arsenal on Tuesday."

To my horror he shook his head and said the following unforgettable words: "All that matters is Chas & Dave."

It had come to something when even Tottenham's chief cheerleader didn't have faith and though I tried to take comfort from his philosophical utterance, I found it too limiting in scope to properly work as any kind of mantra.

The next day things got worse when I developed a stomach bug. My wife suggested that I might not be able to attend the game, but I soon put her straight on that one. No matter how ill I was there was no way I was missing the game.

That was put fully to the test the next day. Having awoken, I tentatively tried a little breakfast. I promptly soiled myself. Clearly I was going to have do something radical if I was going to be able to leave the house.

So when I ventured out into the night it was under the influence of several of your strongest anti-diarrhoea tablets. I was dehydrated and feeling faint, but crucially I had stopped soiling myself.

I reckon I enjoyed that game only half as much as the other Spurs fans there that night. As we thrashed them 5-1 everyone else was celebrating each goal as if it was the last they'd ever see, but I couldn't quite shake off the fear that I was going to mess my pants if I jumped around too much.

Arsenal fans predictably made their excuses. They were playing their kids they said. Those kids included the World Cup winner Gilberto Silva, the 25-year old Bacary Sagna, a player in the shape of Alexander Hleb that they sold at the end of the season for £17 million, a certain Cesc Fabregas and a couple of players called Gallas and Adebayor.

Beneath the bluster they knew. Things weren't going to be the same again. Since that defeat both teams have won the North London derby three times, with another three draws.

Whether we win, lose or draw, things are better these days. Once I, Chas and every other Spurs fan went into these games scared. Now we have hope.