The Fantasy Football rules that all Spurs fans should abide by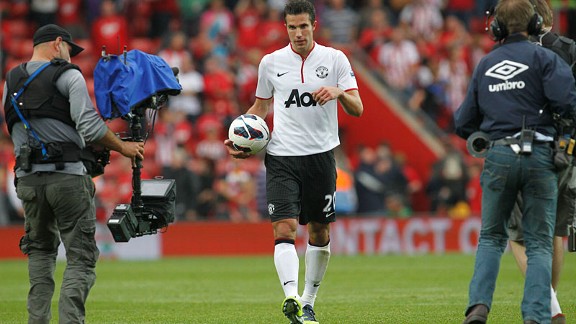 APRobin van Persie: Still off limits for Spurs fans
There are many modern inventions and changes that have made the game of football worse, but one thing that has definitely increased my enjoyment of the game has been the rise in popularity of fantasy football.


Fantasy games for the NFL and MBL had been popular for years in the stat-heavy world of American sports, before fantasy football came to prominence in the nineties and finally demonstrated what an 'assist' was to Premier League fans.

Now, football without a touch of fantasy seems a lifetime away. Where once I was only really interested in whether Tottenham won and Arsenal lost, now I have a vested interest in every Premier League match.

But just how much of an interest do you want? There is a moral dilemma that every fantasy league player must face - do you pick players from your most hated rivals?

I belong to a particularly militant fantasy league with several other Spurs fans. The league has one particular unwritten rule. You must not pick players from either Arsenal, Chelsea or West Ham.

If you think about it, then it makes sense (well not really, but go with it anyway). You are brought up as a child to celebrate your rivals' failures almost as passionately as your own team's successes. You bemoan their successes with the same sense of angst reserved for your own failures. Fantasy football does nothing but muddle such clear thinking.

Because how can you celebrate Arsenal losing to Norwich with as much gusto as this magnificent result deserves if you have Carl Jenkinson in your defence? How can your heart sink when Tottenham go 3-2 down to Chelsea, when you know that you have gained points from Hazard's assist and Mata's goal?

Fantasy football softens the hatred that football fandom is built upon. So the choice is simple. Which means more to you? Your principles or beating your friends?

In the league I play in with my Spurs mates, we go down the Athletic Bilbao route of making life much more difficult for yourself in the name of preserving some sort of moral righteousness.

Any flouting of THE RULE is treated with utter disdain. One member repeatedly flouted convention, filling his side with names that would chill the heart of any Spurs supporter - Lampard, Fabregas, Hayden Mullins...

For years we tried humiliating him into submission. Every pre-match pub meet revolved around a dissection of which nefarious talents he had chosen in the pursuit of extra points. When that didn't work, the league organiser took action and banned him from playing with us. To be honest I thought this was a little harsh. I miss having such villainy in our midst.

Once I fell foul myself. Looking for a cheap defender, I picked out some new Portsmouth player called 'Traore', little knowing that it was a certain Armand Traore on-loan from Arsenal. This incident (four years ago) was actually brought up against me as recently as Saturday, when I was reprimanding a fellow league member for picking van Persie (no longer Arsenal, but still morally, at his core, Arsenal)

So generally we keep each other in check, but the trouble comes when the team that competes on an equal footing amongst other like-minded zealots, ventures out into the big bad world. Against normal people I am at a distinct disadvantage.

Let's face it, West Ham are no loss, but Arsenal and Chelsea have had some pretty vital fantasy players. Last year, as hard as I tried, I could not keep pace with the van Persie-fuelled league leaders.

This season the top scoring goalkeeper, defender and midfielder (all Chelsea) are unavailable to me. I'm hanging in there right now, but I know that the likelihood is that I will once again be left behind by the morally bereft players who have free pick from all 20 clubs.

So will I break? Never. It's enough for me to get just close enough to the leaders that they know in their hearts that I would be at least 200 points clear if I had a few Chelsea and Arsenal players in my midst.

Rational? No. But then football shouldn't be. Not even the fantasy type.