Why Kyle Walker will bounce back to reclaim his form
Spurs are in pretty tasty form right now but one player who's not quite hitting the heights that we know that he's capable of is Kyle Walker.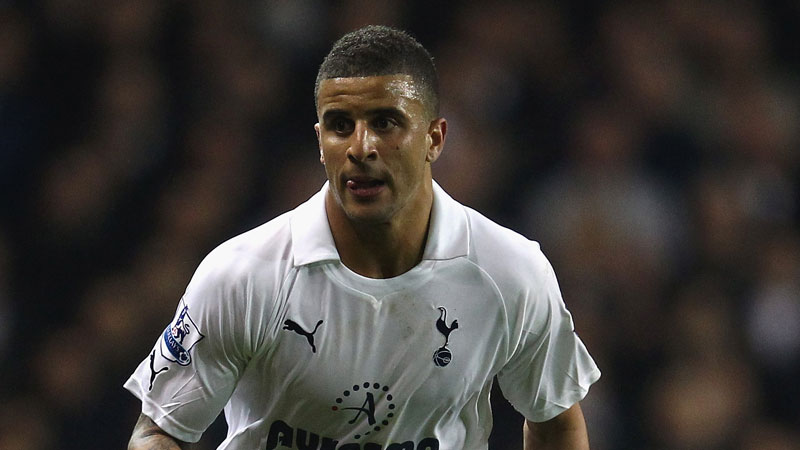 GettyImagesKyle Walker enjoyed a successful season with Spurs last year


Some of his defensive positioning and decision making for Tottenham has been subject to criticism, while he failed to impress on England duty against San Marino on Friday and can be expected to be dropped in favour of Glen Johnson for the trip to Poland.

When Walker returned from his loan spells at QPR and Aston Villa to stake his place at Tottenham last season, I was surprised at the ease at which he cemented his first-team place and the quality he demonstrated.

We'd heard reports that Walker was great going forward but was defensively suspect, so I expected our then manager Harry Redknapp to maybe favour Vedran Corluka for the games in which Spurs would be under the cosh (and wouldn't require our right-back to cross the half-way line), while Walker would be employed for when we needed a more attacking presence.

Instead Redknapp played Walker in pretty much every match. In all, Walker made 47 appearances last season, more than any other Tottenham player by some distance (Gareth Bale was second on 42).

The result was that the under-used Corluka ballooned to the point that he became even slower and was eventually flogged last January. Meanwhile, Walker was run into the ground. His early form was terrific but eventually the lung-busting runs became rarer as injuries and tiredness caught up with him.

It was injury that kept Walker out of both Euro 2012 and the Olympics, yet he was back to start the season for Spurs and has thus far featured in all ten of our games, starting nine and coming on as a substitute in one.

With Kyle Naughton impressing during his loan at Norwich and Adam Smith having been recognised by the England U-21 side, it's not as if we've got no other options at right-back. As Andre Villas-Boas is more inclined to rotate his squad than Redknapp, then we should hopefully avoid a situation where Walker is throughly exhausted again come May.

A rest every now and again will not only recharge his batteries, but will allow two young and hungry players in the shape of Naughton and Smith, to provide some competition. Walker seems like a very grounded young player, but it's never a good thing for someone to think that his position in the team is tied down.

Ultimately I would be surprised if Walker's form is anything but a blip. A friend of mine interviewed him last year and was surprised to learn that Walker spent his spare time watching DVDs of future opponents (not all the players he interviews are such students of the game). He spoke of a young player dedicated to mastering his art.

Walker was also making the right noises from the England camp, where he spoke of learning from Gary Neville and his admiration for Phil Jagielka. His attitude is not a problem. This is an intelligent young player who wants to learn and he's got the raw tools to be the best in his position.

Pace is the first thing that comes to mind when you think of Walker, whether it's him flying down the wing or catching up an attacker who had enjoyed a ten-yard advantage. Walker's speed often gets him out of defensive trouble when his positioning is proved suspect and perhaps that's something he has to stop relying on so hard when it comes to his defending.

With Aaron Lennon getting back to his best form on the right wing, now might be the time for Walker to concentrate less on attacking and to start playing a little deeper. Walker has often been compared with Roberto Carlos, but his England coach Gary Neville could prove to be a more suitable role model for the young full-back.