Photo: One solitary Udinese fan makes 320-mile trip to support his side away against Sampdoria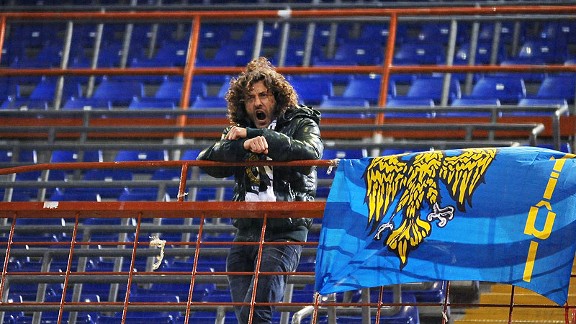 Valerio Pennicino/Getty Images
It can get lonely on the road, just ask this guy...

Yep, that's right, Udinese took an almighty travelling support of just one bloke to their away game, 320 miles across Italy against Sampdoria last night. One poor, poor bloke.

You'll be glad to know that the Samp fans took pity on our lone hero's plight and cheered for him all night, with the Udinese fan returning joyful waves throughout the game as his side ran out 0-2 winners.

Here he is celebrating Antonio Di Natale's goal and getting a wave from the Udinese striker for his efforts...



Now that's dedication!