FC Twente's Leroy Fer buys 22k pet horse for girlfriend, forgets she lives in block of flats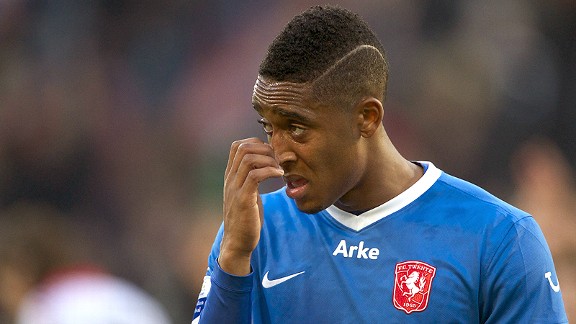 VI Images/Getty ImagesFC Twente midfielder Leroy Fer might want to consider a profession other than livestock trader when he eventually retires from football.
Now, we've all come a cropper at livestock auctions in the past, it's a rite of passage through which all men must surely pass: you accidentally bid on the wrong bullock one week; you forget to add the commission fees to the ewe you've just purchased, thus taking you over budget the next. It's a hectic, confusing arena and mistakes can happen.

No? Just us?

Anyway, spare a thought for FC Twente midfielder Leroy Fer, who made a right old balls-up of his day at the farm when, as a manly display of his love for his woman, the 22-year-old two-time Holland international bought a stallion called Django for 22,000 pounds for his girlfriend while pottering around a horse auction with her in tow.

It then dawned on Fer that his significant other lived several stories up in an apartment block in Enschede and therefore had absolutely no way of accommodating or looking after the bloody thing.

After his girlfriend politely pointed out that a flat in a city centre probably wasn't ideal as stables go, Fer was thankfully able to quickly sell Django on to the next highest bidder -- though it came at a heavy loss.

According to reports, the Dutch dummkopt made a £3,000 loss on Django, which is an awful lot to pay for nothing.

Oh well, it's the thought that counts. Sadly for Fer, there wasn't much on his part.