Video: Jose Mourinho keeps his word, faces baying Bernabeu boo-boys alone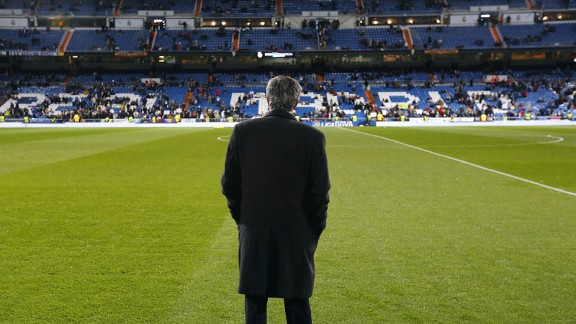 GettyImagesJose Mourinho faces up to the Real Madrid boo-boys
Having promised to face the Bernabeu boo-boys alone 40 mins before the Madrid derby, Real Madrid coach Jose Mourinho kept up his end of the bargain - emerging from the tunnel at 9:20pm sharp to face his public.

As expected, Mou's public (and metaphorical) airing of his sizeable huevos went down rather well with the thousands of Madrid fans who had already made their way into the stadium...



That man is truly one of a kind. For the record, Real went on to win the game 2-0, with Cristiano Ronaldo tomahawking home a trademark free-kick to open the scoring - a goal which obviously impressed Iker Casillas...



Bosh!