Dutch player reportedly has contract terminated after being arrested for drunkenly pooping in a forest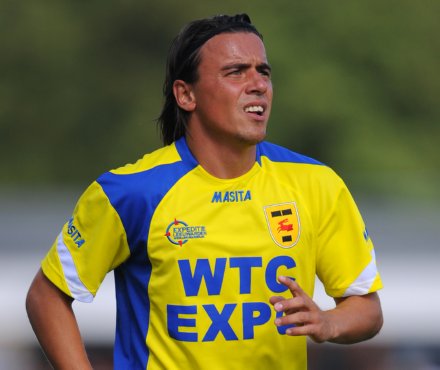 PA Photos"When You Gotta Go, You Gotta Go: The Jeffrey de Visscher Story" is now available in all terrible bookstores nationwide
We've all been there, right? Absolutely plastered on crème de menthe and driving through dense Dutch woodland in the middle of the night when you hear the unmistakable grumble of your colon about to do its dirty business without your say-so? Most weekends, right?

Spare a though for FC Emmen striker Jeffrey de Visscher, who is about to become 'former FC Emmen striker Jeffrey de Visscher' after getting himself arrested for what is known in Dutch as wildpoeping. Sadly, for those of a squeamish disposition, that's exactly what it sounds like.

According to Dutch newspaper De Telegraaf, police found a clearly drunk De Visscher squatting at the side of his car in a lay-by on a forest road and making emergency boom boom in the undergrowth.

De Visscher then reportedly told the police that he wasn't driving the vehicle, but that a friend was at the wheel before pulling over and giving him some privacy while he voided his bowels - though the 31-year-old striker was unable to remember who his friend was or where he had gone.

He was then supposedly arrested and had his driving license taken away.

The story (and resultant stench) arose after De Visscher's club, Dutch second-tier side FC Emmen, announced that they had decided to terminate his contract early, on the 1st January, 2013 - though De Visscher is claiming that the reports of his arrest for wildpoeping are nothing but "total hogwash" and that he is leaving after being told he was surplus to requirements.

TP know whose version of events we prefer to believe.