21-year-old student lands manager job in Azerbaijan on strength of Football Manager resume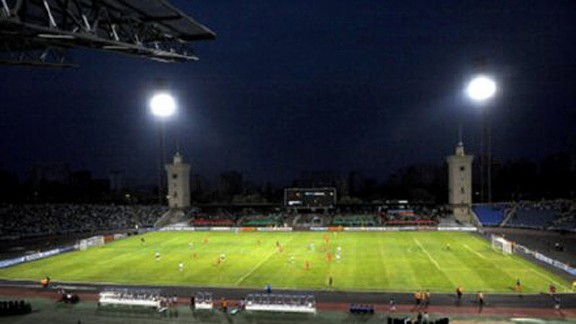 PAThe national stadium in Baku, Azerbaijan: home of FK Baku.
It's hardly a new concept; chancers submitting their Football Manager CVs to football clubs in the vain hope of snagging an interview for the vacant manager's job - though, it must be said, most are firmly tongue-in-cheek.

With that in mind, it probably came as something of a shock to 21-year-old Azerbaijan-born, Sweden-based student Vugar Huseynzade, who is now the inbound manager of Azerbaijani Premier League club FK Baku's 'A' side.

Believe us, the back story is a corker...

Having earned a Business Management degree from Boston University and spent a short while doing work experience for a US-based sports agency, Baku-born Huseynzade was initially hired by FK Baku in February of 2012 in an assistant/advisory role after the club were, among other things, impressed by the knowledge of the game he applied in guiding his Football Manager team to glory.

Skip forward eight months and Baku, whose 'A' side (i.e, their reserve string) had been managerless since previous incumbent Kamran Ismayilov left nearly TWO YEARS ago, chose to hand Huseynzade the reigns despite his only previous managerial experience coming in pixel-based form.

It's even being reported that Huseynzade was prefered to former Marseille and France legend Jean-Pierre Papin.

Madness, utter madness!