Middlesbrough boss Karanka embroiled in row over photocopying costs at library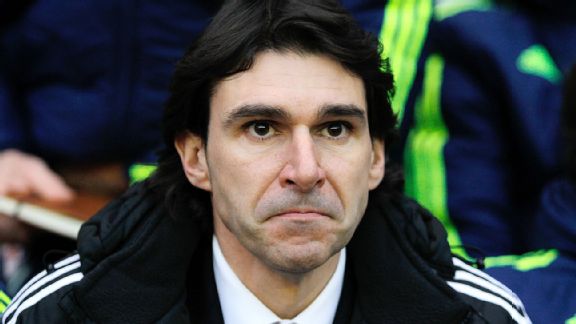 Richard Sellers/Getty ImagesAitor Karanka and staff encountered some debt issues in Warmsworth.
Middlesbrough boss Aitor Karanka has been forced to issue an apology to a library worker after members of his backroom staff failed to pay up after photocopying tactics sheets for the Spanish manager before Boro's goalless draw against Doncaster Rovers a couple of Saturdays ago.

According to the Doncaster Free Press, with the Middlesbrough squad staying at a hotel up the road, Karanka sent two members of his coaching staff to the Warmsworth Community Library to duplicate several of his tactical diagrams on the morning of the match.

Library assistant Mike Collinson duly informed the Boro staff members that they would have to pay 50 pence per copy, only for the pair to realise that they had brought only a credit card with them and that the library had no facilities with which to process card payments.

They then agreed with Collinson that they would get their copies done, take them back to their hotel for Karanka, and return later in the morning with the 5 pounds payment they owed.

That, we're afraid to say, is when it all turned sour.

After waiting for several fruitless hours for the Boro coaches to return to settle their debt, Collinson decided he had no choice but to take matters into his own hands, marching up the road to Boro's hotel to confront Karanka face to face.

Collinson relayed the rest of the story to the Free Press:

"We came to an arrangement for them to pay us five pounds before the library closed at noon -- but nobody turned up. They were staying at the Holiday Inn about 200 yards down the road.

"Before I went home, I walked along to the Holiday Inn and found the manager, but I don't think he got the gist of what I was saying.

"I have spent quite a lot of time in the northeast and that's not what I would expect from anyone from there."

Collinson then submitted a formal written complaint to the club, receiving a swift letter of apology from Karanka in reply--- with the Boro manager also extending a personal invite for the library assistant to attend any one of his side's remaining Championship home fixtures this season free of charge.

Fatefully, however, Karanka didn't mention the five pounds that he still owed the library for the photocopies -- an omission that was not favourably received at all!

"I accept his apology," Collinson said. "I was going to tell them thanks for the generous offer -- but a cheque for five pounds would suffice."

Come on, Boro! Pay the man!