Scunthorpe United ask fans not to dress as squirrels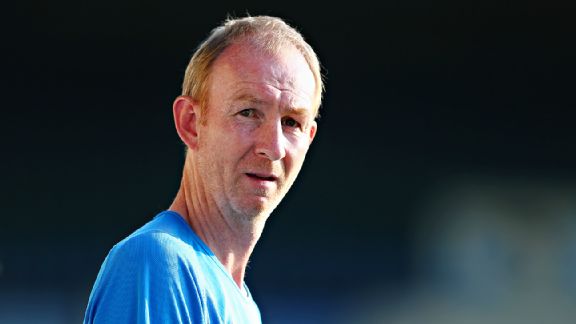 Michael Steele/Getty ImagesAlan Knill's Torquay United visit Scunthorpe United this weekend.
Scunthorpe United have issued a polite request to their fans asking that they don't attend Saturday's match against Torquay dressed "in squirrel attire" for fear of upsetting their former manager, Alan Knill (who is now in charge of the Gulls), on his return to Glanford Park.

The reason for the bizarre request is that any sight of squirrels is likely to give poor Knill horrific flashbacks to the time he was "almost killed" in a bicycle collision with one such rodent roughly this time last year.

Speaking to BBC Radio Humberside at the time, Knill said:

"I got hit by a squirrel. I went over the top of my bike and landed on my head, shoulder and neck. I saw it run into the road but couldn't do anything about it and it just hit my wheel and stuck in my wheel and hit my brakes.

"For a minute I thought I might have been in trouble because I landed on my head and then all of a sudden I thought, 'I'm not, I'm alive!

"Fortunately my collar bone is OK but I am pretty bruised. I could be dead and it's so stupid. I'm not, and you have to put things into perspective."

Ahead of this weekend's League Two fixture and the return of Knill to his former club, one inquisitive Scunthorpe fan Tweeted the club and asked: "Will anyone wearing any 'squirrel attire' be banned from entering the ground on Saturday?"

To which Scunthorpe's official Twitter account then replied: "No you won't be banned. However, the club would prefer it if you didn't dress up in 'squirrel attire'."

Spoil sports.