Mexes misses Milan victory with injury caused by 'excessive sunbed use'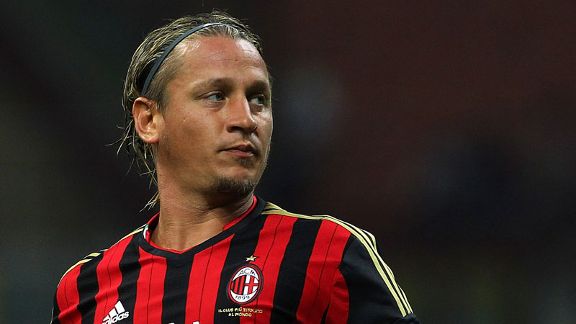 GettyImages
AC Milan romped to a comfortable 3-0 victory against Celtic in the Champions League on Tuesday night (the Rossoneri's first win in eight games) to give themselves a fighting chance of making it through to the knock-out phase, but one man who missed out on the festivities at Parkhead was defender Philippe Mexes, who was forced to skip the trip to Glasgow after pulling out due to a problem with his left eye.

According to Tuttosport, Mexes is suffering from "Acute posterior multifocal placoid pigment epitheliopathy" -- essentially an impairment of the central vision in his left eye which is usually caused by excessive exposure of the cornea to direct sunlight.

The mysterious injury has flummoxed the medical team at Milanello, with Milan's vice-president Adriano Galliani describing Mexes' condition as "bizarre".

However, Tuttosport are convinced that Mexes' disorder has been brought about by the French centre-back spending far too much time frying his skin to a crisp on the sunbed.

As clinical diagnoses go it's all fairly unscientific, but Tuttosport claim their suspicions were aroused when Mexes turned up to a recent Milan Foundation event with a "Maldives tan to be envied" despite the distinctly un-Maldives-like chill in the air in Lombardy at the moment.