Didier Drogba nabs photographer's camera, takes 'selfies' on Galatasaray bench
With time idling away on the Galatasaray bench during the Turkish top flight tie with Sivasspor over the weekend, substitute Didier Drogba decided to waste a bit of time by commandeering a camera from one of the photographers in front of the dug-out and taking a few snaps.

Drogba's handiwork, which was later properly published and later appeared on the official photo agency wires, was nothing short of elite professional standard -- starting with a classically proportioned and ultra-contemporary "selfie"...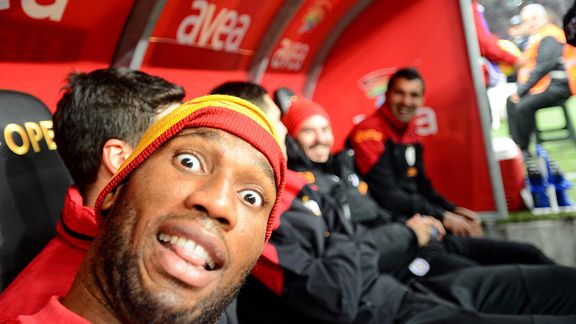 GettyImagesChelsea hero Didier Drogba now plays at Galatasaray.
The Ivorian striker then captured the rest of his bench-bound Gala teammates for posterity's sake...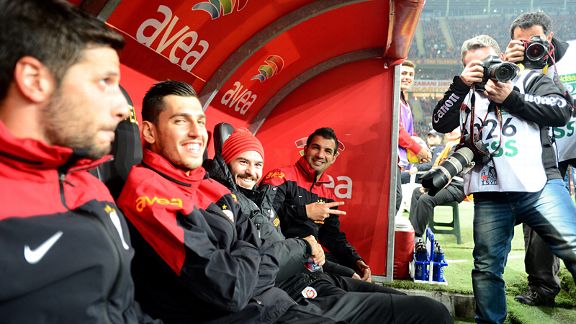 GettyImagesPhoto by Didier Drogba
Before grabbing an ace shot of Gala goalkeeping coach Claudio Taffarel thoroughly enjoying himself on his own at the far end of the dug-out...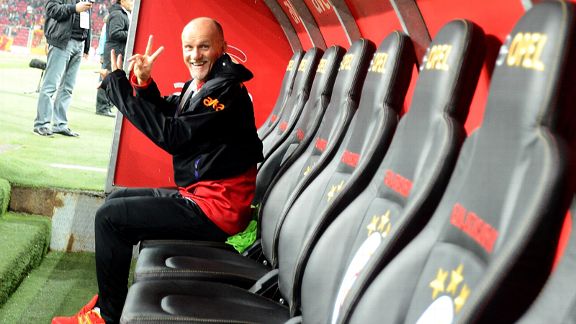 GettyImagesPhoto by Didier Drogba
Before turning the camera on the match-day photographers themselves...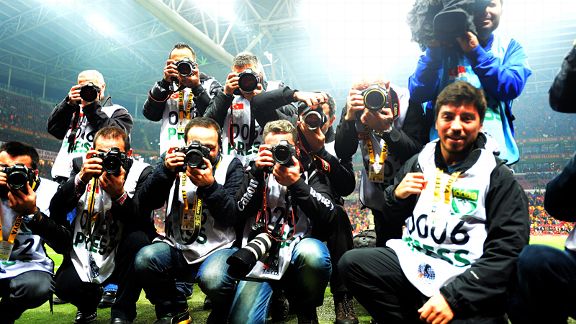 GettyImagesPhoto by Didier Drogba
Drogba then came off the bench with eight minutes left only to miss a penalty in stoppage time.

Strangely enough, he didn't manage to get a intimate snapshot of that particular moment, though it mattered not as Gala held on for the 2-1 win in a tetchy game which saw 11 yellow and four red cards fluttered around at various stages.