Yeovil Town to launch their own 'Pussycat Dolls' girl group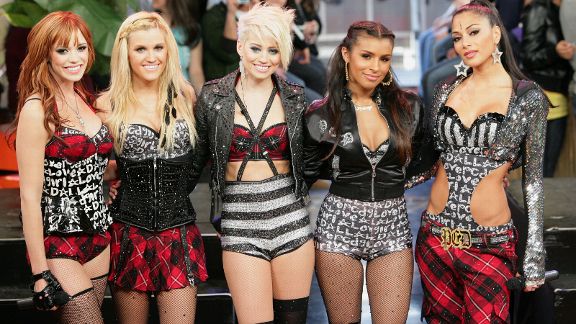 GettyImagesThe Real Pussy Cat Dolls.
Yeovil Town are currently firmly rooted to the bottom of the Championship table, four points from safety and with a not-so-impressive tally of nine points from their first 15 games.

Thankfully, however, there is light at the end of the tunnel as the club's marketing bods have drawn up a fail-safe plan to ensure the Glovers don't return to League One as quickly as they clambered out of it: launching their very own girl band.

Yep.

According to the Guardian, Yeovil have designs on becoming the first football club ever to have their own in-house girl band, who they claim will be "based on the Pussycat Dolls" and perform at home matches for the rest of the 2013/14 season.

Auditions are to be held at Yeovil's Huish Park stadium on December 4th, with the club stating that they are looking for females over the age of 18 to make up the final group which will consist of a lead singer and "a group of south west-based backing dancers".

Yeovil are also planning to have their girl group record a single which will then be released on iTunes with the profits going to a charity of the club's choice, namely Prostate Cancer UK (the official charity of the Football League).

Of course, Yeovil have a bit of previous when it comes to riding high in the pop charts, with their barnyard stomper of a single, "Yeovil True", peaking at no.36 in the Official UK Charts upon its release to celebrate the club's FA Cup third round tie against Liverpool back in 2004.