Zlatan Ibrahimovic to (finally!) get his own Swedish postage stamp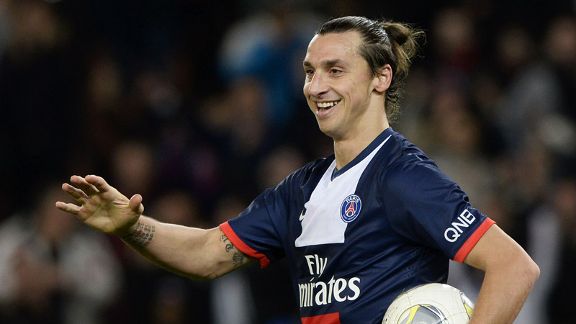 FRANCK FIFE/AFP/Getty ImagesPSG's Zlatan Ibrahimovic catapulted himself straight into the Ligue 1 goal-scoring race with a hat trick in Saturday's 3-1 win over Nice.
It's taken them 32 years since he was first hatched from a glowing green egg in the middle of the Scandinavian tundra, but Sweden have finally gotten round to bestowing their all-conquering demi-god with a postage stamp of his very own -- with the Swedish postal service, Posten, confirming that a stamp featuring the face of Zlatan Ibrahimovic will be formally introduced on March 27th.

Usually we'd say that Zlatan is to be immortalised in postage stamp form, but how do you go about immortalising that which is already immortal?

It'd be like trying to give The Highlander his own line of children's wristwatches or something. Hang on...actually, forget that.

Anyway, Zlatan told his personal 'Zlatan Unplugged' app: "It's a great honour to be on a postage stamp and I'm very happy and proud to have been chosen."

Rejoice! Now everybody will be able to lick Zlatan's face to their heart's content!