Tajikistani striker has electricity cut off after scoring against hometown club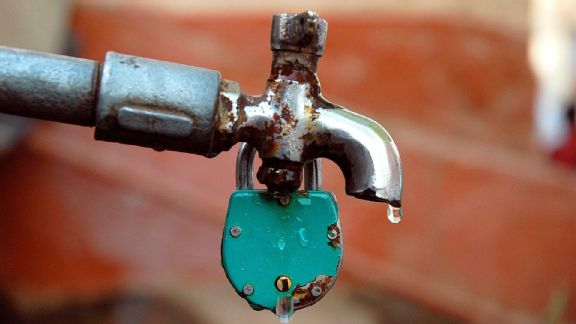 Getty ImagesThere was no water in Ahtam Hamroqulov's home for five days.
He may have ended the game a hero having put in a match-winning shift for Regar-TadAZ in their Tajikistan Cup semifinal victory over Vakhsh, but striker Ahtam Hamroqulov hardly returned home to a hero's welcome following his exploits a week or so ago.

Hamroqulov notched two goals against Vakhsh but later returned home to his property in the town of Qurgonteppa (where Vakhsh are based) to find that his heating, electricity and water had been cut off by the local authorities, allegedly as punishment for scoring against his hometown club.

Having been born and raised in Qurgonteppa, Hamroqulov spent his entire early career with Vakhsh until he left to the club's local rivals from the neighbouring town, Regar-TadAZ, almost two years ago.

According to Hamroqulov himself, he returned home after the game only to be confronted by two men calling themselves representatives of the mayor's office and claiming that the striker owed more than $600 to the city in unpaid bills.

"I always pay my utility bills, 100 percent, and I keep the receipts," Hamroqulov told Radio Free Europe/Radio Liberty. "So, I told them to take their bills and leave."

And leave they did, but not before cutting off the electricity and water supply to Hamroqulov's house and confiscating his meters, according to a report in The Guardian.

The head of the city's water and sewage department, Mirzo Ashurov, has since confirmed the incident did indeed take place but insisted he didn't "know who Hamroqulov is, or which team he plays for," and that there was no personal agenda on the cards as far as his department was concerned.

Thankfully, after five powerless days, Hamroqulov's electricity and water were eventually reconnected, but only after the 25-year-old Tajik international complained directly to the head of the Tajik Football Federation.