Matthaus not impressed after German postal service declare him dead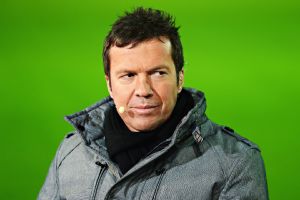 Lars Baron/Getty ImagesLothar Matthaus, 52, is very much alive, no matter what the German postal service says.
There was a split-second of panic in Germany Wednesday when the nation's footballing community thought they'd lost a legend. But it turned out that the announcement of the death of their former World Cup-winning captain Lothar Matthaus was a little on the premature side!

The problem arose when Bild reported an official letter from a family court in Munich addressed to Lothar Matthaus had been returned undelivered with a "deceased" stamp on the envelope.

According to Bild, the letter was reportedly sent from the office of the Ministry for Family Affairs in Munich on behalf of Matthaus' ex-wife Liliana and contained a demand for 35,000 euros in child support payments.

However, the letter was never received by Matthaus, who no longer lives at that address (indeed, the 52-year-old hasn't had an official address registered in Germany for nine years).

Anyway, several weeks after it was posted, the letter was returned undelivered by the German postal service with "Tot" ("Dead") stamped next to Matthaus' name.

Bild then contacted Matthaus to inform him of his death, and it's fair to say that he wasn't best pleased, roaring: "The nerve of it! Everyone can see I am alive! Be it on TV or on the football pitch or elsewhere. I am traceable!"

You couldn't make it up!