Leyton Orient ban 'FIFA 14' play on match days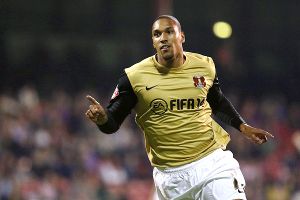 Charlie Crowhurst/Getty ImagesShaun Batt and his Leyton Orient teammates will have to stick to thinking about real football on match days now that "FIFA 14" is banned on the team bus.
Leyton Orient got off to a rollicking old start to the season, winning their first eight League One games, a run that saw them become the last English football league side to drop a point until their 100 percent start ended with a 1-1 draw in their ninth fixture against Walsall.

Orient then followed with another 1-1 draw with Oldham in their most recent league game Saturday. Alarmed at the squad's relative slump after their blistering start to the campaign, the coaching staff tried to ascertain the root of the downturn in performances.

It then became apparent that the end of Orient's flawless run coincided with the release of "FIFA 14" and the installation of a PlayStation 3 on the team's new bus. The club then immediately banned their players from playing video games on the bus on match days in a bid to improve their focus before games.

Leyton Orient communications manager Jonny Davies explained the issue in The Independent:

"The [bus] boasts a fold-out massage table, a coffee machine and Sky TV, but the most exciting thing for the players was a PlayStation 3.

"For the majority of the trip the lads, led by Lloyd James, got stuck into the new FIFA 14 game and at times even played as themselves against Oldham in preparation for the match the following day.

"The staff were quick to implement a 'no FIFA on a matchday' rule, however. The gaffer [Russell Slade] suspects several hours playing football on a video game is not conducive to a good performance in the real thing."

This isn't the first time players have blamed a dip in form on computer games, far from it. Back in 1997, then-Liverpool goalkeeper David James blamed his dismal performance against Newcastle on having stayed up all night the previous night playing "Tekken II" and "Tomb Raider" on his PlayStation.

More recently, Alessandro Nesta once ruptured tendons in his thumb after playing his PlayStation for hours on end. Indeed, the injury was so bad that it required surgery, putting the AC Milan defender out of action for a month.